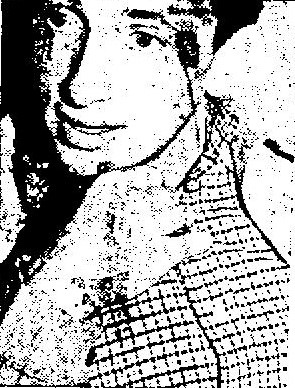 Biography
Cahn, Leonard (Cohen, Eli); High School in Tucson then attended the University of Arizona; Single; Writer; Domicile 145 Santa Rita Avenue, Tucson, Arizona, and Los Angeles, California; Served with the Artillery, 11th Regiment, 2nd Group, 14th Battery (John Brown Battery), 155mm Guns; In an newspaper article dated November 1938 he states was in XV BDE, infantry; Returned to the US on September 21, 1938 aboard the Ile de France.
---
Source: ALBA 231 Leonard Cahn Papers; L-W Tree Ancestry.
---
Photograph: Leonard Cahn. Photograph from clipping Tucson, AZ Star, November 1, 1938.