Introduction

Spanish Civil War by Spartacus Educational
A thorough who's who of the Spanish Civil War: from political players and individual volunteers to the International Brigades and descriptions of the battles.
https://spartacus-educational.com/Spanish-Civil-War.htm
The Inquiry into the Education of Don Henry and His Subsequent Death in the Spanish Civil War – The National Archives
In the March 1998 issue of Social Education, the journal of the National Council for the Social Studies, the Teaching With Documents article tells the story of Don Henry, a student at the University of Kansas who experienced a profound political change during his years on campus. Henry became a leader in radical campus organizations, volunteered to fight in the Spanish Civil War with the Lincoln Brigade, and died on a battlefield in Aragon in September 1937.
http://www.archives.gov/education/lessons/don-henry/
---
Research
University of Illinois Rare Book and Manuscript Library – Spanish Civil War Collection
The Spanish Civil War collection is a compilation of material documenting the U.S. literary and military involvement in Spain's fight against fascism. Emphasized are the American writers who participated in and reported the events and who interpreted their experiences through poetry, prose, and art. The collection comprises about 20 subcategories focused on members of the Abraham Lincoln Brigade, including: Edwin Rolfe, Milton Wolff, John Tisa, Frank Lister, Milton Felson, and John Gates. It includes books, broadsides, clippings, correspondence, manuscripts, photographs, serials, and miscellaneous items relating the experiences of American volunteers in Spain. The collection contains many references to the cultural and political context in which the Americans were placed, including posters and propaganda material.
https://archives.library.illinois.edu/rbml/index.php?p=collections/findingaid&id=1412&q=+prous&rootcontentid=62623
University of California, San Diego – Southworth Spanish Civil War Collection
Since its acquisition by the Library in 1966 under the aegis of Gabriel Jackson, the Southworth Collection has increased in size to over 13,000 books, pamphlets, periodicals, newspapers, posters, and manuscripts. Publications by Republicans, Falangists, Catholics, anarchists, communists, socialists, agrarian reformers, and regional political parties are all represented, as are those by Spanish exiles and partisans outside Spain. The collection holds all works by such prominent writers as Diego Martinez, Juan Negrin, Indalecio Prieto, Jose Antonio Primo de Rivera, and Fernando de los Rios. Also included are commentaries by non-Spanish writers of the period as diverse as Ernest Hemingway and Joseph Goebbels. (American, in English). Digitized items, including SCW communist ephemera, SCW news photographs, SCW postage stamps, and SCW posters, can be found here: https://library.ucsd.edu/dc/collection/bb4131111c. The Southworth SCW Pamphlet collection is available in digitized form through Gale (subscription only), e.g. through the US Holocaust Museum.
University of South Florida – Spanish Civil War Oral History Project
The physical collection consists of photos and memorabilia concerning the Spanish Civil War, including an original flag of the Republic of Spain prior to the war.  The collection can be viewed by visiting the USF Tampa Library Special Collections Reading Room.
The collection also includes audio created through the Spanish Civil War Oral History Project  The project documented the response of the Tampa Spanish immigrant community to the Spanish Civil War (1936-1939). The project was partially funded by grants from the Program for Cultural Cooperation between Spain's Ministry of Culture and United States' Universities, and from the Florida Humanities Council.
https://digital.lib.usf.edu/ohp-spanishcivilwar
The University of New Mexico – Spanish Civil War Collection, 1927-1973 (bulk 1936-1939)
The Spanish Civil War Collection consists of materials relating to the Spanish Civil War of 1936-1939, particularly to the participation of the Abraham Lincoln Brigade and other international brigades. The material was gathered by David Gordon, who resided in New York City at the time of his death. Gordon was a member of the Abraham Lincoln Brigade (originally the Abraham Lincoln Battalion), which was composed of American volunteers fighting for Republican Spain against the fascist forces of Francisco Franco.
Gordon collected photographs, postcards, periodicals, pamphlets, speeches, leaflets, posters, broadsides, handbills, musical scores, and memorabilia both during the war and later. Although much of the post-war material derives from anniversary commemorations of the Abraham Lincoln Brigade and relates to Spain in general through 1973, the bulk of the collection dates from the Civil War period itself. The materials are in English, Spanish, French, Catalan, Italian, and German. English. Spanish materials comprise the majority of the collection. 
https://nmarchives.unm.edu/repositories/22/resources/1537
International Institute of Social History/Internationaal Instituut voor Sociale Geschiedenis
Documentation on the Spanish Civil War and the Spanish resistance: three letters from Pío Baroja addressed to Conchita Martí 1936; documents and printed material on the political situation in Spain during and after the war; on the military; on Spanish refugees in France; on political parties; on syndicalism and collectivization; on the Junta de Compras of the Ministry of War; on fascism and the Falange; on the Unión General de Trabajadores (UGT), the Federación Anarquista Ibérica (FAI) and the Solidaridad Internacional Antifascista (SIA); on Catalonia and the ETA; on the students' movement in Spain etc. (Dutch, in English and Spanish)

Spanish Civil War, Introduction
http://www.iisg.nl/collections/spain-civilwar/index.php
Colecciones de la Guerra Civil Española del IIHS
http://www.iisg.nl/collections/spain-civilwar/index-es.php
Spanish Resistance Collection
https://search.iisg.amsterdam/Record/ARCH01371
Fondazione Instituto Gramsci
The Gramsci Institute Foundation promotes the research of Antonio Gramsci's work on Italian and international history, specifically the twentieth century participants in economic, social, cultural and political globalization, as well as the processes of European integration. (Italian)
https://www.fondazionegramsci.org
Instituto nazionale per la storia del movimento di liberazione in Italia
National institute of the history of the liberation movement in Italy (Italian)
http://www.italia-liberazione.it/it/
The Philatelic Association of Rouen – French Internment Camps
A philatelic and historical study of French internment camps, 1939-1944 (French, in English)
http://www.apra.asso.fr/Camps/En/Refugies-Espagnols.html
European Observatory on Memories (EUROM)
Institute led by the University of Barcelona that publishes materials dealing with memory conflicts in Europe https://europeanmemories.net/
Center for Studies on Dictatorships and Democracies (CEDID)
Institute established in 2001 under the name of the Center for Studies on the Francoist and Democratic Eras (CEFID), it underwent a progressive thematic and chronological expansion, acquiring a growing international dimension, with particular attention to comparable historical processes that occurred in other countries of Europe and Latin America. (Spanish)
https://centresderecerca.uab.cat/cedid/es
Association for Spanish and Portuguese Historical Studies (ASPHS) 
The Association for Spanish and Portuguese Historical Studies (ASPHS) promotes interest in the scholarly study of Spain and Portugal through History and related disciplines. Membership is open to all interested in the scholarly study of Spain and Portugal.
https://asphs.net/
---
International Associations
AICVAS: Associazione italiana combattenti volontari antifascisti di Spagna
Association of Italian antifascist volunteer fighters in Spain (Italian)
http://www.aicvas.org/
ADAR: Asociación de Aviadores de la República
Spanish Republican Airmen Association (Spanish)
http://www.adar.es/
AABI: Asociación de Amigos de las Brigadas Internacionales
Association of Friends of the International Brigades (Spanish)
http://www.brigadasinternacionales.org/
CEDOBI: Centro de Estudios y Documentación de las Brigadas Internacionales
The Center for the Study and Documentation of the International Brigades (Spanish)
http://www.brigadasinternacionales.uclm.es/
ACER: Les Amis des Combattants en Espagne Républicaine
Friends of Republican Spain Fighters (French)
http://www.acer-aver.fr/
Ateneo Español de México, AC
Foundation dedicated to Spanish exiles in Mexico (Mexican)
https://www.ateneoesmex.com/inicio/
International Brigade Memorial Trust
The trust aims to educate the public in the history of the men and women who fought in the International Brigades and in the medical and other support services in the Spanish Civil War. In particular by preserving and cataloguing valuable historical material and relating such to the public. (British)
http://www.international-brigades.org.uk
Ireland and the Spanish Civil War
The site collects articles and research on Irish involvement in the Spanish Civil War, 1936-39. (Irish)
http://irelandscw.com
---
Music and Video

The Spanish Civil War Letters of George and Ruth Watt
The Spanish Civil War Letters of George and Ruth Watt is a love story – a war story – a personal public history – and a retelling in dramatic form of a crucial time in the ongoing struggle for justice and human dignity. If it's true that "the political is always personal," this story shows that the personal can also be political.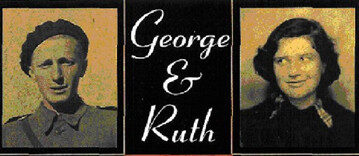 The play is available for download as a free resource from ALBA for educators and community groups.
Download the Full Play Script Here for Educational Use 
L'Internationle
The Internationale (L'Internationale in French) is a famous socialist, communist, social-democratic and anarchist anthem and one of the most widely recognized songs in the world.

Death in El Valle
In 1948, C.M. Hardt's grandfather was murdered while in the custody of the Spanish Civil Guard. Over fifty years later, she goes back to Spain to find out the truth about why he was killed.
www.deathinelvalle.com
Spectacle Archive – Interview with John 'Bosco' Jones
Jones discusses his involvement in the anti-fascist movements in London during the 1930's and his participation in the International Brigades during the Spanish Civil War.
Part I: http://www.spectacle.co.uk/archive_production.php?id=104
Part II: http://www.spectacle.co.uk/archive_production.php?id=211
"Trinxeres" (TV3)
9-chapter series on the Spanish Civil War in Catalonia created by Catalan public television
https://www.ccma.cat/tv3/trinxeres/capitols/
"The Silence of Others"
Award-winning documentary on the victims of Francoism and their fight for justice in the Spanish legal system
Available on Netflix in U.S. and Canada, unsure of Europe: https://www.netflix.com/title/81086605
---
Newsletters and Blogs
La Guerra Ilustrada Blog – The Illustrated War Blog
A collection of graphic documents (postcards, posters, reviews) made during the Spanish Civil War by the Republicans. (In Spanish)
http://laguerrailustrada.blogspot.com/
---
Podcasts/Social Media
"Historias"
Spanish history podcast (in English) that features a historian and special topic every episode
https://historiaspodcast.org/
"Right Rising"
Podcast by the Center for the Analysis of the Radical Right (CARR)
Each episode analyzes either a current or historical topic dealing with far-right politics from a historical or sociological perspective
http://www.radicalrightanalysis.com/audio-visual/
(Note: The podcast is integrated with CARR's website, so there is no great link to it. But it is available on all major podcast platforms)
Twitter:
Working Class History, @wrkclasshistory
Shares interesting "On this Day" posts for important historical moments dealing with working-class causes and issues.
Anti-Fascism & Far-Right, @FFRAFAction
Promotes new international scholarship on the history of anti-fascism as well as far-right politics.