THE SPANISH CIVIL WAR IN THE BASQUE COUNTRY

SELECTION OF FILMS AT Anthology Film Archives. (212) 505-5181

PROGRAM SCHEDULE:
Fernando Arrabal
THE TREE OF GUERNICA / EL ÁRBOL DE GUERNICA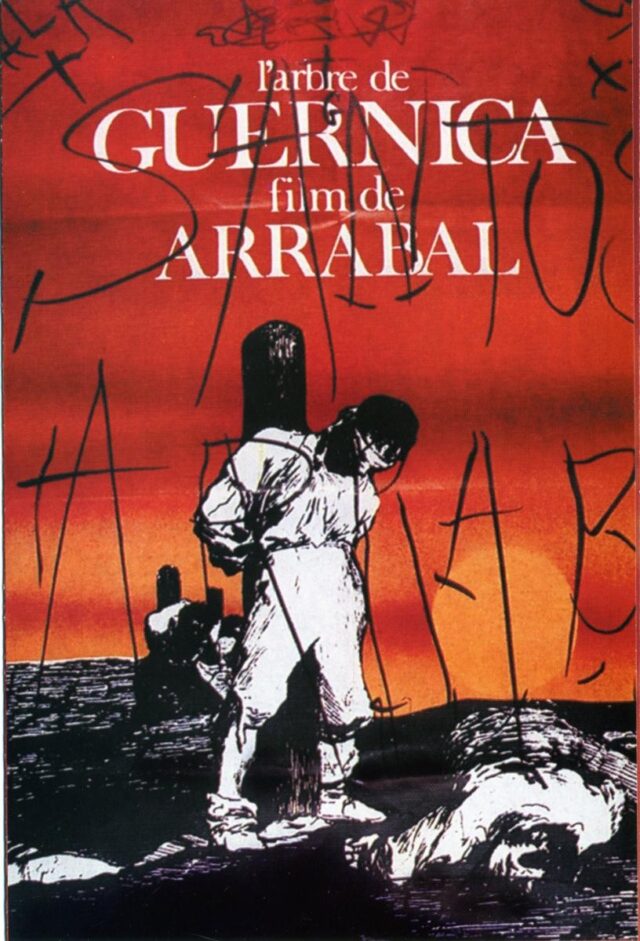 1975, 100 min, 35mm-to-digital video.
In 1936, at the beginning of the Spanish Civil War, Franco's army met strong resistance from the Basque people as they moved northward. The people of Guernica, poorly equipped, defiantly opposed the Generalissimo, and he answered the challenge by calling in the Nazi Luftwaffe, which wiped out the town. In this environment of desolation and ruthless violence, a pure and sincere love is born from the flames: Goya and Vandale, two lovers who know the blood, hatred, torture, and agony of death.
With Robert Hessens & Alain Resnais GUERNICA (1950, 13 min, 35mm, b&w)
Set to a text by poet Paul Éluard and details of Picasso's epic antiwar painting, GUERNICA is an oddly lyrical call for peace.
–Saturday, October 6 at 5:15 and Tuesday, October 9 at 7:30.
Helena Taberna

LA BUENA NUEVA
2008, 104 min, 35mm.
Michael is appointed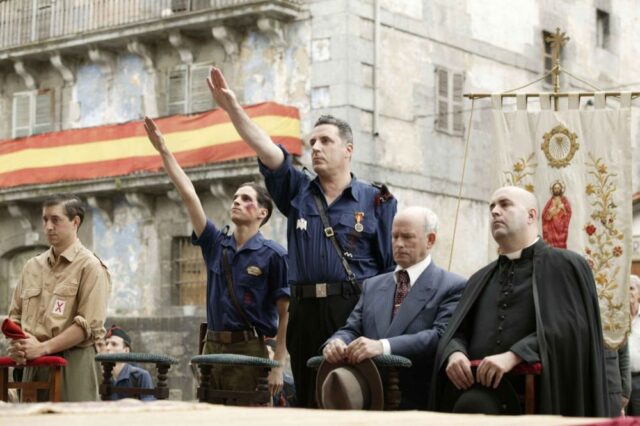 pastor of a socialist town at the time of the uprising of 1936. The town is soon occupied by the Nationalists, and before long the public executions begin. In his struggle to defend the victims, Michael confronts the ecclesiastical and military hierarchy, putting his own life at risk. The young priest finds refuge in his friendship with a village schoolteacher whose husband has been murdered. Based on a true story, the film reveals how the Catholic Church supported the uprising against the Republic. –Saturday, October 6 at 8:00.
Julio Medem
VACAS
1992, 96 min, 35mm.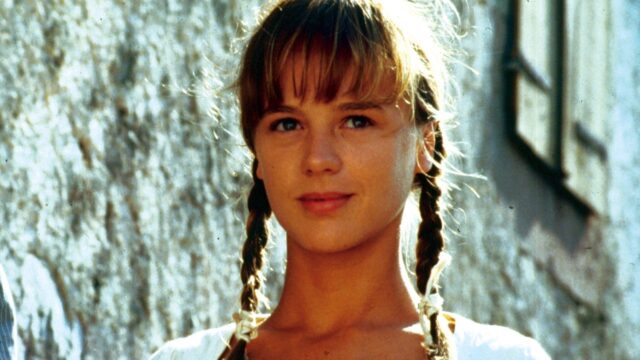 Over three generations, two families in a small valley of Guipúzcoa maintain tortuous relationships, marked by violence and passion. The story begins in Guipúzcoa, in 1875. During a massacre inspired by an out-of-control family feud, an aizcolari (traditional Basque logger) manages to save his life by smearing himself with blood from a dead body and allowing himself to be stacked with the corpses. The sole witness to his escape is a solitary cow, leading to a strange and lasting obession. –Monday, October 8 at 7:30 and Wednesday, October 10 at 7:00.
Jose Antonio Zorrilla
LAUAXETA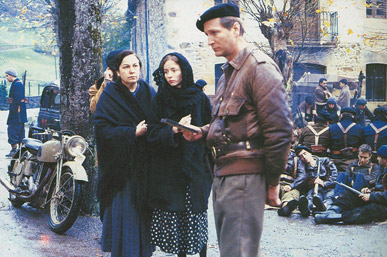 1987, 90 min, 35mm.
Urkiaga Stephen, known as Lauaxeta, is a poet and journalist who must assume the role of Basque army commander during the siege of the Basque Country. In the ruins of Guernica, the commander Urkiaga watches the flames destroy not only a village, but also all his personal and intimate aspirations.
–Sunday, October 7 at 6:00.
Jaime Camino
CHILDREN OF RUSSIA / LOS NIÑOS DE RUSIA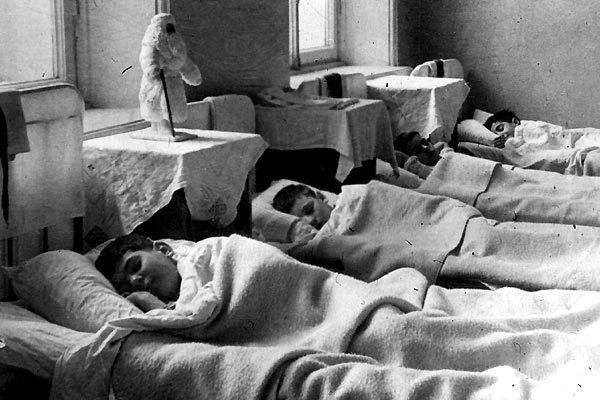 2001, 93 min, 35mm.
During the Civil War, thousands of children were evacuated to various countries to remove them from the sorrows of the conflict. Approximately three thousand were welcomed by the Soviet Union, many of them Basques.  Through the testimony of several of these children, now in their seventies, the film chronicles their tumultuous lives. What was originally a temporary evacuation became a long journey, from which many would not return until twenty years later.
–Sunday, October 7 at 8:00 and Wednesday, October 10 at 9:00.
Organized and funded by Etxepare Basque Institute, with the collaboration of Filmoteca Vasca, the Ministry of Culture of Spain-ICAA, and Spain Culture New York-Consulate General of Spain, member organization of Spain Arts & Culture.  Additional support by the Abraham Lincoln Brigade Archives (ALBA)
Directions:
Anthology is at 32 Second Ave. at 2nd St. Subway: F to 2nd Ave; 6 to Bleecker.