To ALBA's friends and family,
As we say goodbye to 2021, I want to share with you a look-back at our programs and events this year. Today, we are releasing this video which gives a brief but thorough and colorful overview of the highlights of ALBA's year. Kudos to all of you for making this productive year a reality!
ALBA is proud of our diverse constituencies and we stand with all who reject hate. Our programs included a screening of the film Invisible Heroes: African Americans in the Spanish Civil War. We were also pleased and proud to collaborate with the Sousa Mendes Foundation to highlight the critical role of Jews in the Spanish Civil War in a program entitled Salud y Shalom. As part of the Bay Area's fall gala, a long-time friend of ALBA Joan Balter gave a moving tribute to LGBT members of the brigade. Among our public statements this year, we condemn the shocking rise in violence against Asian Americans.
In 2022, we will continue to highlight our diversity as part of the Perry Rosenstein Cultural Series, with workshops on the roles of women and Spanish immigrants in the Spanish Civil War.
ALBA is richly blessed with artistically talented friends and supporters. Our spring gala featured performances from Guy Davis, Billy Bragg, Miriam Elhajli, and a selection from the musical "Goodbye Barcelona", while our fall gala featured Bruce Barthol and Barbara Dane. Our programs this year included a look at the wartime art of children in a moving workshop entitled They Still Draw Pictures. Our Susman Lecture 2021 highlighted the gorgeous Art of Ralph Fasanella, with his son Marc leading us in a study and discussion of his father's body of work.
Our annual gala highlighted the critical importance of medical workers, in the war effort historically and most importantly in our world today. We were pleased to select the very worthy organization, My Brother's Keeper, to receive this year's ALBA/Puffin Award for Human Rights Activism. Dr. Vikas Saini of the Lown Institute / Right Care Alliance provided moving remarks at the gala, and ALBA was pleased to welcome him to our Honorary Board.
ALBA continues its highly popular and critically essential Teaching Institutes, enabling us to reach teachers and students around the world to ensure that the legacy of the Lincoln Brigade is taught to current and future generations. Our ever-popular publication, The Volunteer, is published quarterly – if you do not receive it and would like to, or if you do and your address has changed, please send us an email at [email protected]. Our online database of the 2800 Lincoln Brigade volunteers is hosted on ALBA's website and provides researchers around the globe with vital data, as well as serving as a source of information, pride, and comfort to descendants of the vets.
Do watch the video we are releasing today and please make an online donation by clicking this link now, to be sure that our important work continues.
We wish you all the best for the coming year. Thank you for your support!
Best regards,
Mark Wallem
Executive Director
Giving Season 2021:
Year End ALBA Highlights
---
ALBA was pleased to host an outdoor in-person event at our San Francisco Monument to the Abraham Lincoln Brigade this summer. Thank you to everyone who joined us. It was a joy to see members of the ALBA community gather at Embarcadero Plaza on Sunday, August 22.
After the ceremony concluded, and our group adjourned to the neighboring park where cinematographer Vicente Franco conducted on-the-spot interviews with attendees. Please enjoy our edited conversations with those attendees here.
---
Please watch this inspiring video featuring Dr. June Gipson, the President/CEO of My Brother's Keeper (MBK), and Communications Director Deja Abdul Haqq on how MBK and ALBA's mission intersect and inspire each other.
MBK was this year's recipient of the ALBA/Puffin Human Rights Award, an annual prize of $100,000  dedicated to the activist tradition of the U.S. volunteers who joined the International Brigades to fight in the Spanish Civil War to stem the rise of fascism.
These volunteers came from all walks of life: workers, students, artists, writers, multi-ethnic groups of men and women who defied U.S. law and risked their lives for anti-fascist principles. As war veterans, they returned home to organize in many civil rights, anti-war and pro-worker campaigns. Their work embodied the interrelationship of class, race, gender, and ethnicity for successful activism both domestically and internationally.  
---
In the spirit of the upcoming holidays, ALBA is closing out 2021 with gratitude and looking to the future with renewed optimism. Between now and the end of the year, we will be sharing with you video messages from members of the ALBA community and highlights from the year's events.
To begin the Giving Season 2021 campaign, Sebastiaan Faber, Chair of ALBA, and Vice-Chair María Hernández-Ojeda, share information on ALBA's current status, our programs, plans for the future, and the urgency of our fight against fascism.
---
In celebration of Giving Tuesday and in continuation of our Giving Season 2021 Campaign, we share with you a video message from ALBA Honorary Board Member Adam Hochschild author of "Spain in Our Hearts" asking you to join him as a supporter of the Abraham Lincoln Brigade Archives and offering those who sign up as a recurring donor a free copy of his book.
We ask you to help us continue our mission of Teaching History, Inspiring Activism, Upholding Human Rights, in the new year. With your Monthly Recurring Donation, you will receive a free copy of Adam Hochschild's book on the Spanish Civil War, Spain in Our Hearts.* Sign up at alba-valb.org/donate
($10 minimum required)

*Offer available while supplies last
---
This year marked ALBA's Second Online Annual Gala, an event traditionally held in New York City, and always much anticipated by the ALBA community. After a full year of migrating our programming online, we are now very well versed in how to produce an online event, that experience really showed in this second online gala. Attendees hailed from around the world, and the subsequent views of the recording of the event broke records for attendance. The Gala featured many incredible speakers and performances. Particularly moving was the performance by singer/songwriter and Friend of ALBA Billy Bragg. We are pleased to present him once again, performing "All You Fascists Are Bound to Lose" at ALBA's Annual Gala 2021. Enjoy
---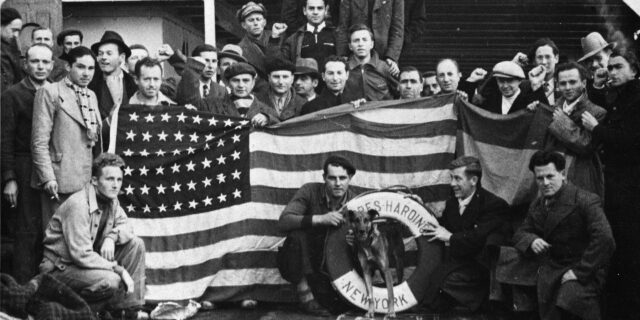 Support ALBA's Educational Programs!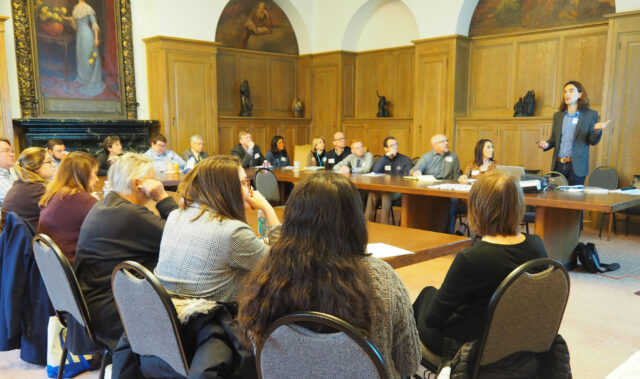 To fight for the future, you need to
know the past!
The Abraham Lincoln Brigade Archives (ALBA) believes that to inspire the next generation of progressive activists, you need to put the tools of history in the hands of teachers. This is what we are doing with our teacher workshops across the country. It is a great investment. Every high school teacher we train will go on to teach thousands of young people about the deep tradition of progressive activism in the United States.
The Abraham Lincoln Brigade Archives (ALBA) promotes and preserves the legacy of the almost 3,000 Americans who volunteered to fight against fascism in the Spanish Civil War, and our educational work is key to this goal. In 2008, ALBA launched an innovative program for US high school teachers aimed at broadening interest in issues related to social justice, political awareness, and activism. ALBA's teaching institutes, which have now been held in over 11 states, encourage high school teachers not just to teach the history of the Lincoln Brigade as history, but to actively use it as an inspiration for reflection, discussion, and engagement among young people today.
Teaching Institutes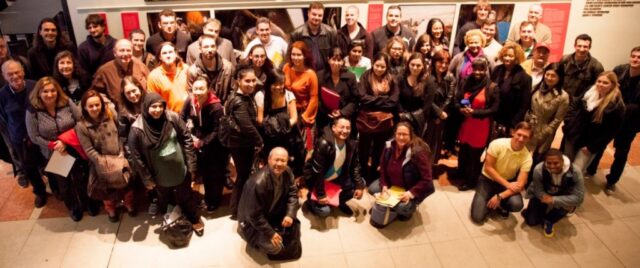 We always knew that the anti-fascist legacy that we work to preserve and pass on is vital and urgent, but we had no idea just how vital and just how urgent it would become in the years immediately following the disappearance of the last remaining Lincoln veterans. Today's general public, students and teachers included, are hungry to learn about and engage critically with the complexities of the 1930s. And by connecting them with the extraordinary legacy of the Lincolns, we are helping them make sense of the troubling times in which we now find ourselves.
For the last decade, ALBA has been conducting professional development workshops (Teaching Institutes) for high school educators all over the country. To date, we have reached over 1,200 teachers in more than nine states.
In our workshops, ALBA faculty introduce the participating teachers to our extensive collection of primary-source material and work with them to come up with ways of getting the Spanish Civil War, the history of anti-fascism, and the stories of the women and men of the Abraham Lincoln Brigade into their classrooms. Over time, we have expanded the historical arc covered in the workshops, tracing threads from the conflict in Spain all the way to the present day,  passing through World War II, Vietnam, the perennial Oil Wars in the Middle East, the conflict in Syria, and the ongoing struggle for social, racial and economic justice in the United States and abroad.
Your donation will help us to expand the reach of our new online Teaching Institutes and develop other educational initiatives.
Support ALBA Programming and Archival Research!
Film Screenings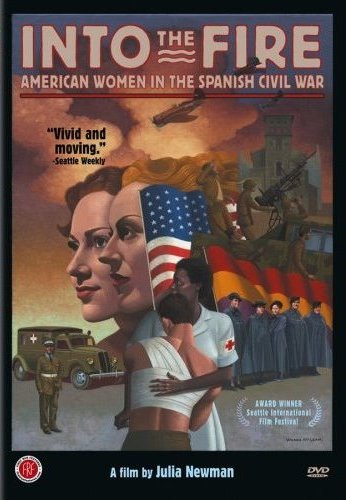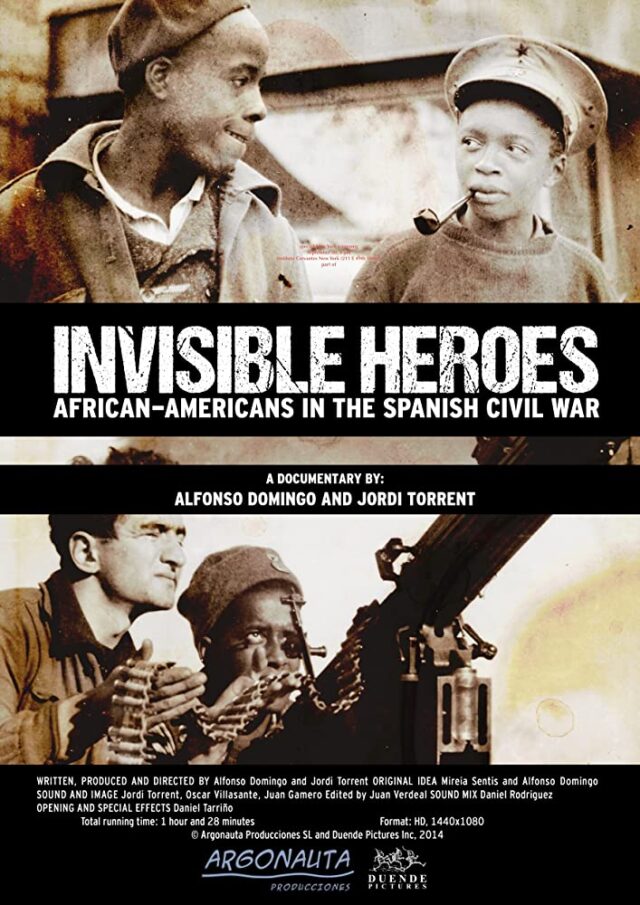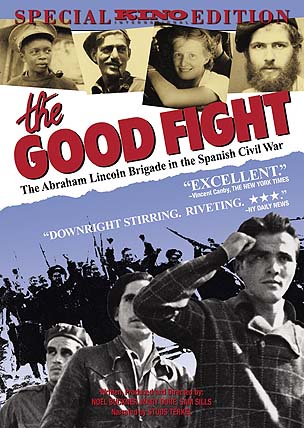 Taking advantage of the recent move of much organizational programming online, we have been seeking to develop a global audience for our antifascist historical and cultural programming. A particularly successful foray in this direction is our ongoing film screening series.
Please help support ALBA's cultural and historical programming to help spread the word on anti-fascism and the history of the Lincoln-Brigade.
The Veteran Archive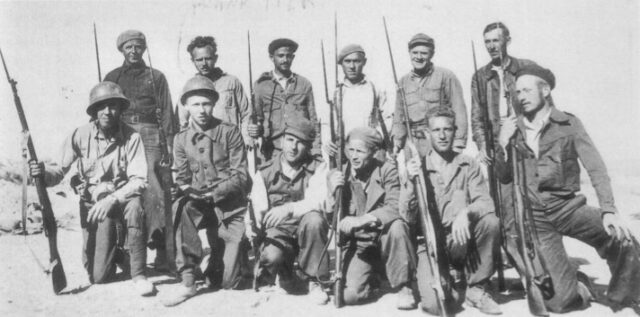 We strive to maintain an accurate record of all who served in the Lincoln Brigades. We use this record to honor all who answered the call to fight against fascism and incorporate the stories of the individual Lincolns into our Teaching Institutes. We combine remembrance and education to persevere the legacy of antifascist resistance.
With your support, we can continue to maintain and add to our expansive digital archive.
Support Publication of The Volunteer!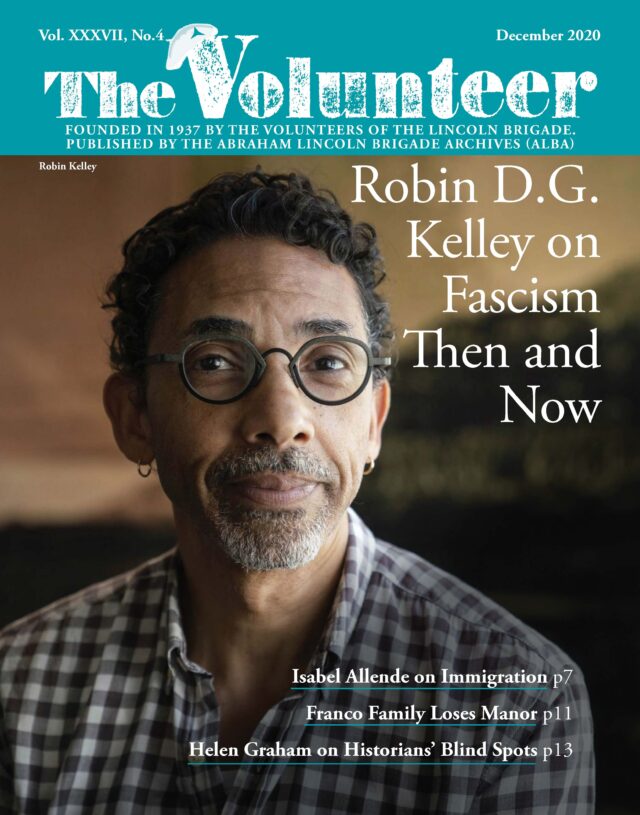 The Volunteer is our organization's magazine, founded by Lincoln veterans, which regularly publishes works on anti-fascism, politics, the arts, and culture. In this critical time for anti-fascism, we hope to continue the intellectual and literary tradition we have inherited from the Lincolns, but we can only do so with your help.
Board Chair's 2020 Message to ALBA: