ALBA has selected a variety of rich primary documents, including multimedia resources, for use in the classroom.
Click here to view our Robeson Primary Resources.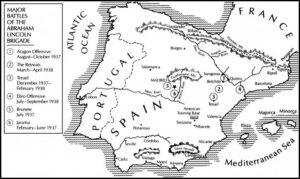 From Alvah Bessie and Albert Prago, eds., Our Fight: Writings by Veterans of the Abraham Lincoln Brigade: Spain, 1936-1939 (New York: Monthly Review Press, 1987).