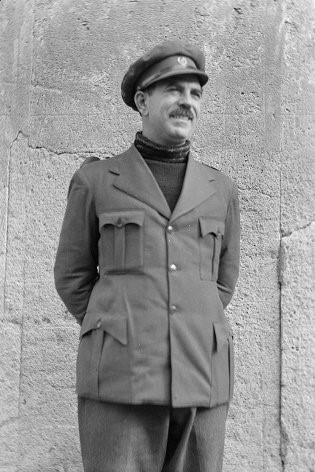 Biography
Harris, Albert Lyonel (Abe; A. Lionel), b. April 15, 1902, London, England; Arrived in Canada with parents in 1903 and lived in Winnipeg, MB; Married; Social Worker and Teacher; WWI 1916, volunteered as a bugler for Royal Artillery 221 Heavy Artillery Battery as a bugler (lied about birthdate saying he was born in 1900), kept in reserve at Military Headquarters, London, England; CP 1922 (1920) education division IWO; Departed Winnipeg for Minneapolis on June 6, 1923 as a student and to live with his sister; Received Passport# 368145 on February 18, 1937 which listed his address as 5 West 16th Street, NYC; Sailed April 10, 1937 aboard the Rotterdam; Arrived in Spain in April 1937; Served with the XV BDE, Washington and Lincoln-Washington BN, Intendendant (Quartermaster) at the Intendencia; John Brown Battery; Returned to the US on March 25, 1939 aboard the President Roosevelt; d. April 1974, Elmwood Park, Bergen, New Jersey.
---
Sources: Sail; Scope of Soviet Activity; Cadre (under Harris, A. Lionel); RGASPI (under Harris Albert Lionell); RGASPI Fond 545, Opis 6, Delo 551, ll. 60 (under Harris, Abe – fiche – indicates Mac-Paps); ALBA PHOTO 049 Albert Lyonel Harris Photographs.
---
Photograph: Albert Harris, 15th International Brigade Intendencia, December 1937. The 15th International Brigade Photographic Unit Photograph Collection; ALBA Photo 11; ALBA Photo number 11-0917. Tamiment Library/Robert F. Wagner Labor Archives. Elmer Holmes Bobst Library, 70 Washington Square South, New York, NY 10012, New York University Libraries.