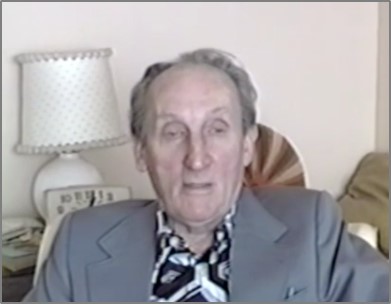 Biography
Koslow, Albert B.
(Barnet, Abraham; Barney; Brock, Jimmy); b. June 15, 1909; Brownsville, Brooklyn, New York; Attended Boys High School in Brooklyn for 2 years; Single; Organizer for the Unemployed Councils in Brooklyn; No party affiliation; Received Passport# 6972, New York series, on February 4, 1937 which listed his address as 169 Belmont Avenue, and 182 Legion Street, both Brooklyn, New York; Sailed February 10, 1937 aboard the
George Washington
; Arrived in Spain on February 20, 1937; Served with the 86th BDE, 20th BN, Co. 2, Stretcher Bearer; Served on the Cordoba Front; WIA April 18, 1937, sent to Albacete Correos; Deserted at one point; Repatriated medical; Returned to the US in September 1937 aboard the
Ausonia
; WWII US Army, 475th Truck Regiment, stateside service; d. 2007.
---
Source:
Sail; Scope of Soviet Activity; RGASPI Fond 545, Opis 6, Delo 849, ll  23, List of American Comrades that have been Repatriated as per October 15 1937; Harriman Oral History; (obituary)
The Volunteer
, Volume 24, No. 1, March 2007, p. 19.  Code A
---
Obituary:
Brooklyn-born vet Al Koslow died at the age of 97 in New York. He was an organizer of the unemployed during the depression. In 1937 he went to Spain, where he saw combat on the Cordoba front. Seriously wounded in 1937, he attributed his survival to the surgical skills of Dr. Edward Barsky. Koslow remained active in refugee aid organizations and later served in the U.S. Army in World War II.
---
Al Koslow Interveiw
, ALBA V 48-099, November 28, 1986, Manny Harriman Video Oral History Collection; ALBA VIDEO 048; box number 9; folder number 24; Tamiment Library/Robert F. Wagner Labor Archives, New York University.
---
Photograph:
Al Koslow, Harriman Interview.; Al Koslow, by Richard Bermack.
---