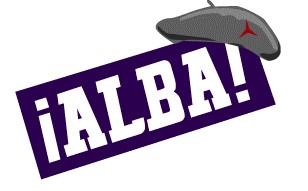 Biography
Prago, Albert. b. November 17, 1911, NYC; Single; Teacher; CP 1934; Received Passport# 367641 on February 17, 1937 which listed his address as 137 West 75th Street, NYC, and 1107 Gerard Avenue, Bronx, New York; Sailed March 10, 1937 aboard the Queen Mary; Arrived in Spain on March 25, 1937; Served with the XV BDE, Washington BN, Co. 2, Section 1; Sent to rear due to illness and worked at the American base editing news bulletin; Later with Lincoln-Washington BN; Rank Soldado; WIA March 10, 1938, Belchite, during the Retreats; Returned to the US on August 27, 1938 aboard the President Harding; d. July 1993.
---
Sources: Sail; Scope of Soviet Activity; Cadre; BN 58 Retreats; Washington; RGASPI Fond 545, Opis 6, Delo 965, ll. 16-18; ALBA Audio 90 Albert Prago Audiotapes; ALBA 135 Albert Prago Papers; ALBA PHOTO 003 Albert Prago Photographs. Code A
---
Biography: Albert Prago was born in New York City in 1911. His parents were Latvian Jewish immigrants to the United States. Although his upbringing was not religious, he explained in an interview that his desire to volunteer to fight fascism had its roots in his Jewish cultural identity, an identity that is reflected in his later research on Jewish involvement in the Spanish Civil War. He joined the Communist Party in 1934. Before his departure for Spain in 1937, he was a charter member of Local 453, American Federation of Teachers, and taught social sciences in the Works Projects Administration adult education project. While a member of the Lincoln Brigade, he served both as Anglo-American editor of the International Brigades' daily newsletter and as the battalion's interpreter. Prago was wounded in the thigh by mortar fire during the second battle of Belchite in March 1938, and complications from osteomyelitis required him to spend over a year in the hospital before his recovery was complete. After his return to New York in 1938, Prago concentrated his efforts on teaching and research, and remained deeply involved in radical political activity. He eventually earned a Ph.D. in history at the age of 65 from Union Institute and University, and taught at the Jefferson School of Social Science, Hofstra University, Cornell University's N.Y. State School of Industrial and Labor Relations, Empire State College, and the New School for Social Research. His publications on the Spanish Civil War and the International Brigades include several articles exploring the roles of Jews and women in the conflict; these are collected in the 1987 anthology Our Fight: Writings by Veterans of the Abraham Lincoln Brigade, Spain 1936-1939 co-edited by Prago and Alvah Bessie. Prago retired to West Palm Beach, Florida. He continued to publish historical articles and remained actively involved with the Veterans of the Abraham Lincoln Brigade until his death from cancer in July 1993. ~Courtesy Tammiment Library, NYU.