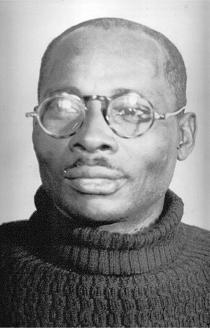 Biography
Archer, Amos (Amos, James Archer); b. February 16, 1897, Scranton, Mississippi (Santiago, Cuba); African American; father Benjamin Archer, mother Sara Archer; Elementary school education; No prior military experience; Single; Driver, Mechanic, and Cook; CP 1930; Received Passport# 483125 (483135) on November 2, 1937 which listed his address as 845 Rose Street, and 18 N. Lane, both Youngstown, Ohio, (325 Lane Street, Youngstown, Ohio); Sailed November 12, 1937 aboard the Franconia; Arrived in Spain via Massanet on November 27, 1937 and entered the IB on December 2, 1937; Trained at Tarazona; Served with the XV BDE, Lincoln-Washington BN, Co. 5 later Co. 1, then moved to Plana Mayor, Cocina (Kitchens), Head Cook; Rank Soldado; Dismissed from his position and from the CP (reversed) and received a bad evaluation; Returned to the US on December 15, 1938 aboard the Paris; d. March 5, 1939, Youngstown, Ohio, murdered during a fight.
---
Siblings: sister Mary Archer, brother James Archer.
---
Source: Sail; Scope of Soviet Activity; Cadre; Figueres List; Inventory North Americans; Pay; RGASPI Fond 545, Opis 6, Delo 858, ll. 10-23; Ancestry L-W. Code A
---
Box 2, Folder 23, 177_197042 [List of Names] Moscow Fond 545, Opis 5, Delo 197, ll. 42, Oct. 1938. This is a page from Folder 197: Album of 15th International Brigade Presented to the American Communist Volunteers of the 15th Brigade by the Communist Party of Spain. On a two page spread entitled Declaration of the American Negro Comrades eighteen individuals signed the second page.
---
Biography Amos Archer provided conflicting information on his place of birth. His passport information indicated that he was born in Scranton, Mississippi, on February 16, 1897. In Spain, however, Archer stated that he was born in Santiago, Cuba and that he moved to the United States in 1907. Little is known about Archer's childhood. At an unknown point he moved to Youngstown, Ohio where he worked as a truck driver. Archer joined the Communist party in 1931. Five years later he ran for election as a State Representative on the Communist ticket. Archer departed for Europe aboard the Franconia, on November 12, 1937. In Spain he served as a cook first for the U.S. training base in Tarazona, and later for the Lincoln-Washington Battalion. Archer returned to the United States aboard the Paris on December 15, 1938.On March 5, 1939, Archer was killed on March 5, 1939 in Youngstown, Ohio, in an altercation related to his relationship with a woman. ~ Chris Brooks
---
Photograph: Amos Archer, Fond 545, Opis 6, Delo 858, ll. 11; and Archer, Veterans of the Abraham Lincoln Brigade Photograph Collection; ALBA Photo 15; Series I Photographs 1930s-1990s, Box 1, Folder 8. Tamiment Library/Robert F. Wagner Labor Archives. Elmer Holmes Bobst Library, 70 Washington Square South, New York, NY 10012, New York University Libraries.