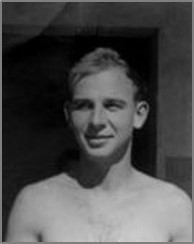 Biography
Borysko, Andrew (Borisko), b. April 12, 1914, NYC; Father Damian Borysko (1880-?), mother Katherine Podgorna (1887-?); Single; Mechanic; YCL 1934; Received Passport# 6979, New York series, on February 5, 1937 which listed his address as 1485 East 96th Street, Brooklyn, New York; Arrived in Spain on March 29, 1937; Served with the XV BDE, Service Sanitaire and Transport, Driver; Rank Sargento; Returned to the US on December 20, 1938 aboard the Ausonia; WWII US Army, enlisted April 1941, discharged October 1945; Married Aagot Fladeby on March 7, 1949 in Ypsilanti, Michigan; d. March 22, 1997, Spring Hill, Hernando, Florida, cremated and ashes buried in Bedminster, Somerset County, New Jersey.
---
Siblings: brother Emil Borysko (1919-?), sister Katherine Borysko (1916-?).
---
Source: Scope of Soviet Activity; Cadre; Inventory North Americans (under Borisko); XB BDE; Pay; RGASPI; Ancestry L-W Tree. Code A
---
Photograph: Andrew Borysko, RGASPI Fond 545, Opis 6, Delo 866.