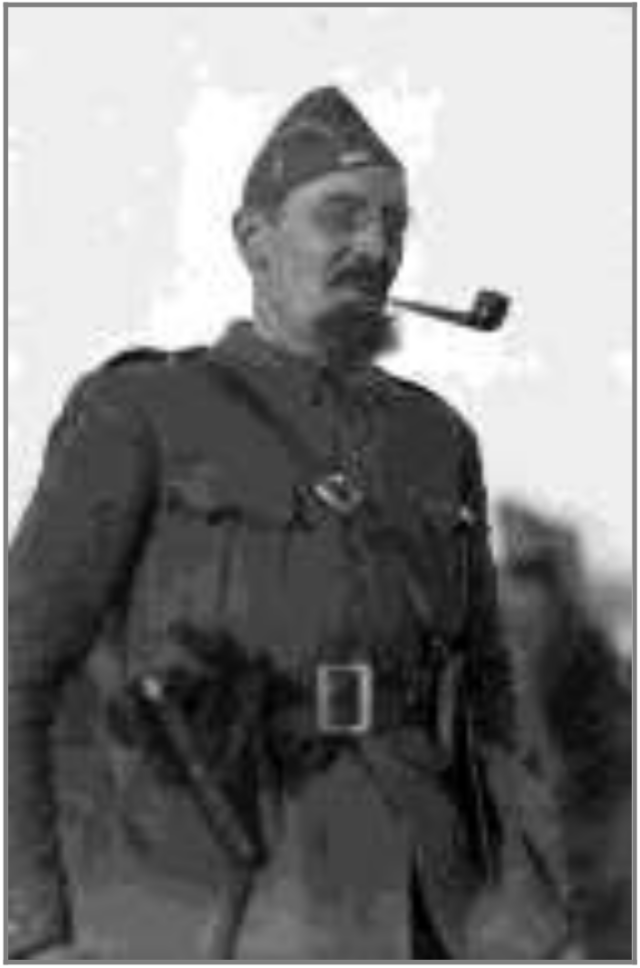 Biography
Galleani, Umberto (Annibale; Humberto, Enotrio Greco; "Galli"); b. April 2, 1888, S. Colombano al Lambro, Province of Milan, Italy; To the US after WWI without proper documentation; Italian American; Father Vincenzo Galleani; Officer in the Italian Army during the First World War; Married; Lawyer and Publicist; Collaborated with the antifascist press and founded the Association of Italian Antifascists Veterans; Italian Socialist Party 1907, CP of Italy 1921 and CP USA 1935; Arrived in Spain on October 10, 1936; Assumed provisional command of the Garibaldi BN in formation; Turned over command to Pacciardi; Fought at Cerro de los Angeles on the Madrid front. Traveled to the US for a propaganda tour arriving July 2, to the US April 19, 1939 aboard the Ile de France; Later transferred to the XV Brigade as Deputy Commander, then to the 95th Division as Chief of Staff; Last unit 60th Division Chief of Operations; Returned to New York on a publicity/propaganda tour; WWII worked for the Allies in the Sicilian and Italian Campaigns; Post war he resumed his work as municipal secretary of Camparada, Province of Milan; Was expelled from VALB in the 1940s likely due to his testimony to the Dies Committee.
---
Sources: XV BDE; RGASPI (under Galleani, Umberto); CPC; PS; Italian; La Spagna Nel Nostro Cuore; L-W Tree Ancestry.
---
Photograph: Major Umberto Galliani, 15th Brigade Staff, Alcorisa. The 15th International Brigade Photographic Unit Photograph Collection; ALBA Photo 11; ALBA Photo number 11-1295. Tamiment Library/Robert F. Wagner Labor Archives. Elmer Holmes Bobst Library, 70 Washington Square South, New York, NY 10012, New York University Libraries.