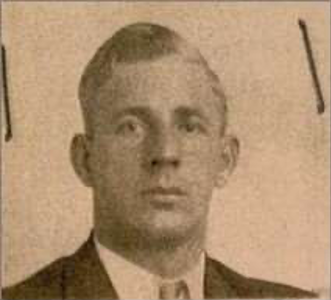 Biography
k-Teodorsen, Anthony
. (Teodorsenald); b. July 20, 1909, Lilestrom, Norway, to the US October 1, 1912 aboard the
Hellig Olav
; Norwegian American; Father Karl Teodorsen (1874-?), Bertha Teodorsen (1867-?); Served in the NY National Guard, 4th Division, 3rd BN 1926-1928; Laborer, Well Driller, Seaman (SUP), and Aviation Mechanic; CP; Received Passport# 421956 on May 24, 1937 which listed his address as 237 Hillside Avenue, Watertown, New York, (Seattle, Washington); Sailed August 4, 1937 aboard the
Aquitania
; Arrived in Spain via Massanet on August 15, 1937; Trained in Tarazona; Served with the XV BDE, Lincoln-Washington BN, Co. 4; Rank Soldado; Reported KIA in March; Deserter, arrested along with Chriss E. Litsas on March 21, 1938 by civilian police at Gerona, taken to Figueras under guard; Teodorsen maintained that he had been on leave in Barcelona; When he returned to the front he could not find the brigade and returned to Barcelona; Met up with Criss E. Litsas who told him that the brigade was reforming in Gerona and they traveled there by truck, arrested when the arrived; Did not return to the US.
---
Siblings:
brothers Oscar Teodorsen (1900-1970), Reidar Teodorsen (1904-?), and Christian Teodorsen (1906-1978).
---
Sources:
Scope of Soviet Activity; BN 58 Retreats; Figueres List; RGASPI Fond 545, Opis 6, Delo 999, ll. 59-60, 64 (SIM Report March 22, 1938); USSDA (under Teodorsen, Anthony) 2:0976, 60:0893.
---
Photographs:
Anthony Teodorsen. Passport Photograph, 1937 and from Newspaper clipping, undated.
---