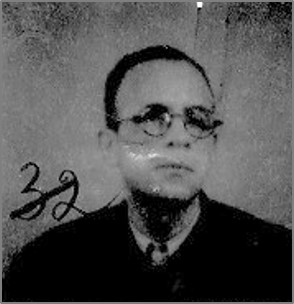 Biography
Donawa, Arnold Bennet
(Donowa; Dana, Ben); b. December 10, 1895, Port of Spain, Trinidad; To the US in 1916; African American; AMB; Father Tendero Donawa (deceased), mother Ida C. (Brown) Donawa, 4 brothers, 5 sisters; Served in the British Colonial Army in Trinidad for 3 months in 1916 as part of the Merchant's Contingent, Rank Private; Graduated from Howard University's Dental School; Post-graduate work 1922-23, University of Toronto; Dean of Howard University Dental School for 2 years; Single; Dentist and Oral Surgeon; CP 1934, Spanish CP; Received Passport# 463381 on July 20, 1937 which listed his address as Apartment 1-A, 303 West 154th Street, and 1809 7th Avenue, both NYC; Arrived in Spain on August 16, 1937; Served with the Republican Medical Service, December 10, 1937 to March 1, 1938, was on the Teruel Front working with Surgical Unit and later served as Dental Surgeon, Head of Dental Department, Villa Paz; Last station Military Hospital #12 La Garriga; Rank Teniente promoted to Captain; Returned to the US on December 31, 1938 aboard the
President Harding
; Married Regma Ultmann on April 29, 1947 in NYC; d. 1963 (1964), Trinidad (?); Visited the Soviet Union in 1937.
---
Source:
Scope of Soviet Activity; RGASPI Fond 545, Opis 6, Delo 882, ll. 31-38; ALBA Frederika Martin Box 99; African Americans.
---
Biography:
Arnold Bennet Donowa was born in Trinidad on December 10, 1895. Donowa earned his D.D.S. from Howard University and did further work at the Royal College of Dental Surgeons in Toronto and at the renowned Forsyth Clinic in Boston, affiliated with Harvard Medical School, where he also served as chief of x-ray. In 1929, Dr. Donowa joined the faculty at Howard University as the first full dean of the school's reorganized College of Dentistry. In 1931 Dr. Donowa resigned from his post at Howard and set up a private oral surgery practice in Harlem. In 1934 Dr. Donowa joined the Communist party. Following the Italian invasion of Ethiopia, Donowa helped collect medical supplies for the Ethiopians. When the Spanish Civil War broke out, he carried these activities over to the Aid for Spain Campaign. In 1937 Donowa volunteered to join the American Medical Bureau in Spain organized by Dr. Edward Barsky. He was issued a passport on July 20, 1937 and sailed the next day. Dr. Donowa arrived in Spain on August 16 and was slightly wounded the same day during a fascist aerial bombing of the border town of Port Bou. Appointed Head of Oral Surgery at the Villa Paz Hospital, Donowa served in Spain for almost eighteen months. In the United States his role in Spain was widely covered in the black and the mainstream press. Dr. Donowa returned to the United States on the
President Harding
on December 31, 1938. He resumed his work in Harlem and made many appearances on behalf of the Spanish Republic in the days before its final fall. In subsequent years he continued to be active in New York. He gained notice in 1945 at the forefront of a group of African-American dentists protesting against anti-Semitic quotas at dental schools. In the late 1950s or early 1960s Dr. Donowa retired from his practice and returned to Trinidad, where he died.
---
Photographs:
Arnold Bennet Donawa in Spain, RGASPI Fond 545, Opis 6, Delo 882, ll. 31; The Brigade Photographic Unit Photograph Collection ; ALBA Photo _; ALBA Photo number 11-_. Tamiment Library/Robert F. Wagner Labor Archives. Elmer Holmes Bobst Library, 70 Washington Square South, 15th International New York, NY 10012, New York University Libraries.
---