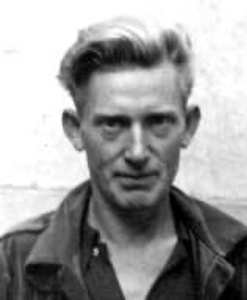 Biography
Rohmann, August. b. May 29, 1904, Ashaftenburg, Germany, Naturalized citizen, Kings County, Brooklyn, New York, April 1920; German American; Jewish; 8 years education; Divorced; Machinist; No political affiliation; Received Certificate 918 which listed his address as San Francisco, California; Sailed April 10, 1937 aboard the Rotterdam; Arrived in Spain on May 2, 1937; Served with the XI BDE, 4th BN; and Auto Park Castell de Fels; June 1938 to XV BDE, Lincoln-Washington BN, Transmissiones, Served at Brunete, Quinto, and Mediana; Returned to the US on December 15, 1938 aboard the Paris; d. September 14, 1982, Marin, California.
---
Sources: RGASPI; L-W Tree Ancestry. Code A1
---
Photograph: August Rohmann in Spain. RGASPI Fond 545, Opis 6, Delo ?.