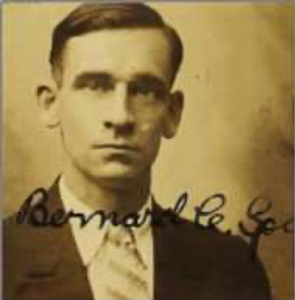 Biography
Spaulding, Barney. (Gotterman, N. F.; Spalding, Bernard); b. June 16, 1901; 6 years education; 3 years prior military service with the Canadian Army at the close of WWI; Single; Seaman and Longshoreman (NMU); CP December 1935 (1932) and Spanish CP; Passport under N. F. Gotterman; Domicile 222 Market Street, care of MFO Union, Philadelphia, Pennsylvania and San Francisco, California; Arrived in Spain on March 17, 1937; Served with the XV Brigade, Lincoln Battalion, MG Co. and Lincoln-Washington Battalion, Assistant Battalion Armorer; Service Sanitaire and Artillery; Served at Jarama, Brunete, Belchite, Teruel, and Levante; WIA July 11, 1937.
---
Sources: Sail (under Gotterman, Harold Francis); Scope of Soviet Activity; Cadre; Americans; Lincoln (under Spalding, Bernard); RGASPI.
---
Photograph: Barney Spaulding standing right, Paul Burns Collection, and (seated holding paper) Jarama. Photograph VALB; Seaman's Protection Certificate application 1928, L-W Tree Ancestry.