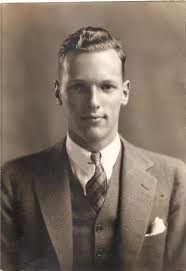 Biography
k-Carter, Barton ("Nick"); b. March 19, 1915, Newton, Massachusetts; No prior military experience; Received Passport# 218428 on June 22, 1935 which listed his address as 310 Old Orchard Road, Chestnut Hill, Massachusetts, and Brookline, Massachusetts; Served with the XV BDE, British BN; Killed in action April 3, 1938, Aragon, during the Retreats.
---
Source: Scope of Soviet Activity; USSDA 2:0437, 53:0143; POW List. Code A
---
Photograph: Barton Carter. ALBA/VALB.