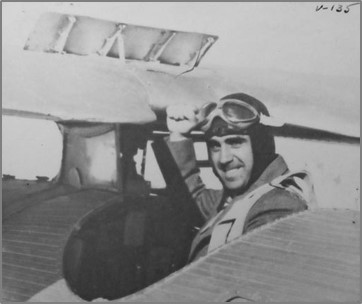 Biography
k-Leider, Ben. (Lando, Jose); b. October 18, 1901, Brooklyn, New York; Pilot; Graduated from Commercial High School and attended the City College of New York for 2 years; Married; Journalist; CP; Received Passport# 342087 on September 1, 1936 which listed his address as 101 Ocean Parkway, Brooklyn, New York; Arrived in Spain on September 24, 1936; Served in the Republican Air Force; Pilot, La Calle Squadron; Killed in action, shot down on February 19, 1937; His body was later returned to the US and he was buried on the evening of August 21, 1938 in the Mount Hebron Cemetery, Flushing, New York.
---
Sources: Scope of Soviet Activity; ALBA 0194 Benjamin Leider Papers; Daily Worker, March 1, 1937, p. 1; John Carver Edwards, Airmen Without Portfolio, Westport, Connecticut: Praeger, 1997. Code A
---
Photograph: Ben Leider. Photograph CUNY.