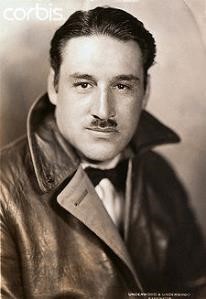 Biography
Acosta, Bert Blanchard b. January 1, 1895, San Diego, California; Married; Pilot; Possible prior military service as an instructor for the Canadian Airforce, transferred to the US military as an instructor and received a commission in the Navy, was one of Admiral Byrd's pilots on the trans-Atlantic crossing on June 29, 1927; Single (separated/divorced); Aeronautical engineer and Barnstormer; No political affiliation; Received Passport# 678, New York series (5107), on November 10, 1936 which listed his address as 46 West 17th Street, NYC; Served with the Republican Air Force as a pilot, flying Potez 54 bombers, claimed to have downed three Heinkel 51s; Returned to the US on January 14, 1937 aboard the Paris; d. September 1, 1954, Denver, Colorado; Buried in Pierce Brothers Valhalla Memorial Park, North Hollywood, Los Angeles, California; Unsuccessfully attempted to sue Republican government for back wages.
---
Source: Scope of Soviet Activity; John Carver Edwards, Airmen Without Portfolio, Westport, Connecticut: Praeger, 1997; L-W Tree Ancestry; Find-a-Grave# 6665. Code A
---
Photograph: Bert Acosta. Photograph Corbis.