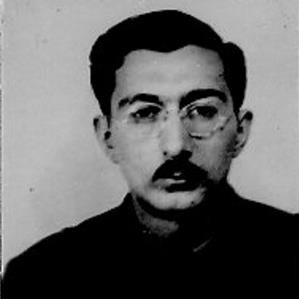 Biography
Zaslovsky, Boris William (Stencil, William; William Boris Zaslavsky); b. June 22, 1911, Chicago, Illinois; Father Hyman Zaslavsky, mother Clara Zaslavsky; High School education; Commonwealth College, Mena Arkansas; Single; Printer and Instructor; CP 1936 and YCL 1931, Artist Union, AFL; Received Passport# 467634 on August 3, 1937 which listed his address as 3504 Lake Park Avenue, Chicago, Illinois; Sailed August 11, 1937 aboard the Queen Mary; Arrived in Spain via Espolla on August 21, 1937; Trained with the 2nd BN of Instruction, Tarazona; Served with the Service Sanitaire in Hospital Casa Roja Murcia; Returned to the US on October 25, 1938 aboard the Ile de France; d. November 23, 1993.
---
Sources: Sail; Scope of Soviet Activity; Cadre; Figueres List; RGASPI Fond 545, Opis 6, Delo 576; Opis 6, Delo 1018, ll. 36-39 (ll. 35 is his Spanish CP Carnet); L-W Tree Ancestry. Code A
---
Photograph: William Boris Zaslovsky in Spain, RGASPI Fond 545, Opis 6, Delo 1018, ll. 35.