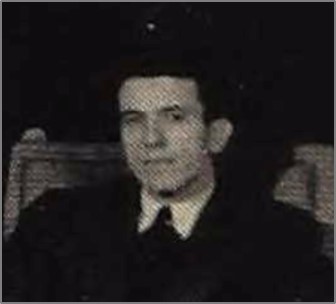 Biography
Agostini, Bruno Charles
b. May 28, 1915 (1895), Italy; Arrived in US 1915, age 20; Italian American; Domicile Cincinnati, Ohio; Crossed the border into Spain via Setcases on June 15, 1937; After returning from Spain he re-enrolled at the University of Cincinnati in 1939; WWII service; d. August 18, 2004, buried Spring Grove Cemetery, Cincinnati, Hamilton County, Ohio,.
---
Source:
Inventory North Americans; RGASPI; Italian; L-W Tree Ancestry (All data from L-W Tree Ancestry); Find-a-Grave#79105485.
---
Photographs:
Bruno Agostini in 1939 and in WWII, L-W Tree Ancestry.
---