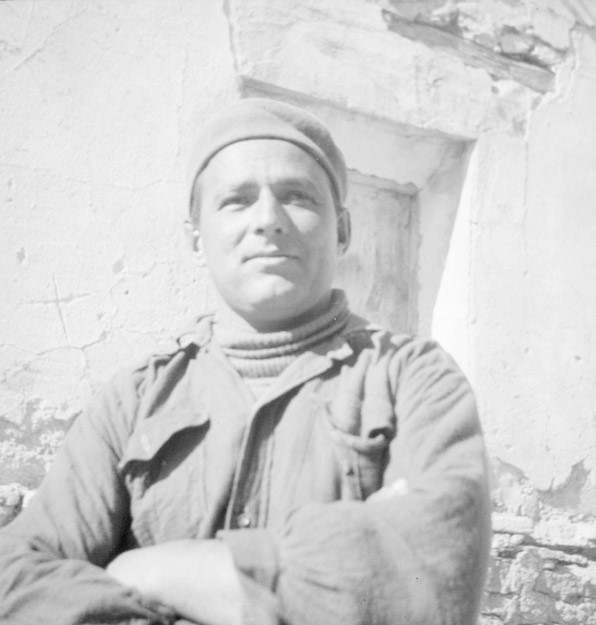 Biography
Bradley, Carl (Slobodkin, Rafael; Bodkin, Philip; Rayfield; Bodkiin, Raphael P.); b . February 22, 1903, Minsk, Belarus (he stated Newport, Kentucky); To the US 1905; Father Moische Slobodkin (1878-1953), mother Rose Bernstein (1880-1973); Steel Worker; CP 1927; Arrived in Spain on March 30, 1937; Served with the XV BDE, Lincoln-Washington BN; 24th BN, Commander of the American Company; Staff officer at Belchite; Served at Belchite; Repatriated for political work; Returned to the US November 4, 1937 aboard the Lafayette; Married Sophia Kaplan (1913-) on March 9, 1940, Alexandria, VA; d. January 29, 1970, San Francisco, California.
---
Siblings: brothers Bernard Bodkin (1906-1980), Wesley Bodkin (1916-1991), sisters Liebe (Lily) Bodkin (1904-1984, Isabelle Bodkin (1909-), Bella Bodkin (1910-).
---
Source: RGASPI (also under Bodkin, Philip) RGASPI Fond 545, Opis 6, Delo 849, ll 19, List of American Comrades that have been Repatriated as per October 15 1937; VALB Memorial Tribute, December 6, 1970; Daily Worker, November 20, 1937, p. 2.
---
Photograph: Carl Bradley, former commander of American Company, 24th Battalion, September 1937.The 15th International Brigade Photographic Unit Photograph Collection; ALBA Photo 11; ALBA Photo number 11-0601. Tamiment Library/Robert F. Wagner Labor Archives. Elmer Holmes Bobst Library, 70 Washington Square South, New York, NY 10012, New York University Libraries.