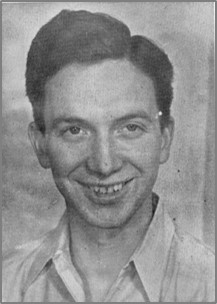 Biography
 (Rahmann; Karl); b. July 31, 1912, Ossining, New York; AMB; Father William H. Rahman, Jr. (1872-1943), mother Frances Chanoine (1874-1947); 3 years college; No prior military service; Married Evelyn Hutchins (1910-1982) August 21, 1936 in New York; Mechanic, Surveyor, and Construction laborer; CP September 1936 and Spanish CP; Received Passport# 361018 on January 12, 1937 which listed his address as 274 East 10th Street, NYC; Sailed January 1937 aboard the Paris; Arrived in Spain on February 1, 1937; Served with the Medical Services, Responade de Transportes Pozoblanco with the 86th BDE, Chief Mechanic at the Base Garage, Responsible Tarancon Auto Park, and Transport and Castillejo; Returned to the US on July 12, 1938 aboard the Aquitania; Divorced Evelyn Hutchins and later married Mildred Taft (1918-2001); d. April 20, 1996, Croton-on-Hudson, New York.
---
Sibling: brothers William Walter Rahman (1894-1982); Robert R. Rahman (1897-1968); Abraham Lincoln Rahman (1904-1956); George Lincoln Rahman (1906-1984); James Stillman Rahman (1908-1995); sisters Louise Ida Rahman (1896-1987); Francesca Alma Rahman (1898-1987), Caroline Marie Rahman (1899-1981); Ruth Rahman (1902-1996).
---
Sources: Sail; Scope of Soviet Activity; RGASPI. Code A
---
Photograph: Carl Rahman, Medical Internacional (AMI), v.1, no.7, January 1, 1938, Newslertter; RGASPI Fond 545, Opis 3, Delo 737, ll. 27.