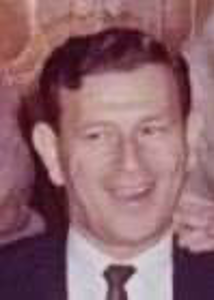 Biography
Roth, Charles. b. April 12, 1916, NYC; Father Hyman Roth (1888-1941), mother Lena Artzt (1890-1967); 2 1⁄2 years College Education; Single; Radio Engineer; YCL 1936 (1937); Received Passport# 402890 on May 3, 1937 which listed his address as 467 Neptune Avenue, Brooklyn, New York and NYC (302 Brighton, 13th Street, Brooklyn, New York); Sailed May 15, 1937 aboard the Georgic; Arrived in Spain via Llansa on June 1, 1937 (May 30, 1937 after surviving the sinking of the City of Barcelona); Served at Brunete and Teruel, evacuated from Teruel due to rheumatic fever; Returned to the US on July 2, 1938 aboard the President Harding; Wife Harriet Roth (1920-?); d. June 3, 1966, Los Angeles, California; Unconfirmed CoB; Noted as having been involved in an attempt to steal passports. In January he was under observation in Tarrazona.
---
Sources: Sail; Scope of Soviet Activity; Cadre; Figueres List; RGASPI Fond Opis 6, Delo 849, ll. 1, Special List for Personnel Service, I. Political Suspect and Bad Element List, January 16, 1938; L-W Tree Ancestry.
---
Photograph: Charles Roth, Post-war photograph, undated, Ancestry.