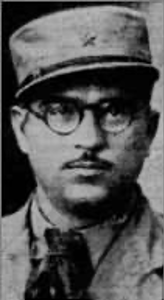 Biography
k-Mugianis, Christos. (Chris Mougianis; Mugranis); b. circa 1904, Ikaria, Greece (Icaria, Turkey), To the US around 1927; Greek American; Served in the Greek Army, was part of the Greek force that served in Russia with the Allies and was wounded in action fighting in the Greek-Turkish War circa 1919-22; Painter and Seaman; CP 1928, former Treasurer of the CP in Baltimore; Domicile Baltimore, Maryland; Sailed January 28, 1937 aboard the Aquitania; Arrived in Spain on February 11, 1937; Served with the XV BDE, Lincoln BN; Served at Jarama; Killed in action August 31, 1937, Belchite.
---
Sources: Americans and Canadians Killed in Spain Complete list to November 15, 1937; Lincoln; RGASPI; Greek; "Baltimorean, Killed in Spain, Joined Loyalists in January," Baltimore Sun?.
---
Clipping: Baltimore Man Killed in Spain Herald (Washington, D. C.) October 20, 1937. BALTIMORE, Oct. 19. --- Christos Mugianis, a resident of Baltimore for several years was killed in action against Spanish nationalists, September 5, according to a casualty list made public today by the Friends of the Abraham Lincoln Brigade. The brigade is composed of Americans fighting with the Spanish government forces. Mugianis is one of eight Americans listed as killed in the fighting last month at Belchite.
---
Photograph: Christos Mugianis, undated, (Clipping) Baltimore Sun?.