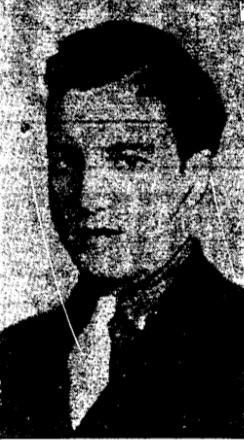 Biography
Mikades, Constantine. (Gus); b. May 6, 1915, Monessen, Westmoreland County, Pennsylvania; Greek American; Father William Panagiotis Mikades (Mikadis) (1889-1969), mother Selma Gustafson (Nelson) Mikades (1887-1968); Single; Steel Worker; CP 1936 and YCL; Received Passport# 522718 on April 30, 1938 which listed his address as 734 Delaware Avenue, Glassport, Pennsylvania; Arrived in Spain via Massanet on May 24, 1938; Trained at Mont Blanc from May 30-June 30, 1938; Served with the XV BDE, Lincoln-Washington BN, Co. 1 later Co. 2, light machine gun squad; Rank Soldado; WIA August 18, 1938 during the defense of Hill 666 in the Sierra Pandolls, received shrapnel in neck; In hospital the remainder of his time in Spain; Returned to the US on December 15, 1938 aboard the Paris; d. two weeks later on January 5, 1939 in Beth Israel Hospital New York City from complications from wounds, cremated and his ashes placed in Fresh Pond Columbarium, in Middle River, New York.
---
Siblings: brothers George Mikades (1916-1997), Ernest (Marx) Mikades (1923-2017).
---
Sources: Scope of Soviet Activity; Figueres List; Pay (under Mikades, Guila); RGASPI; Greek; Daily Worker January 9, 1939, p. 7; Find-a-Grave #117365989. Code A
---
Photograph: Constantine Mikades. Photograph Daily Worker January 11, 1939.