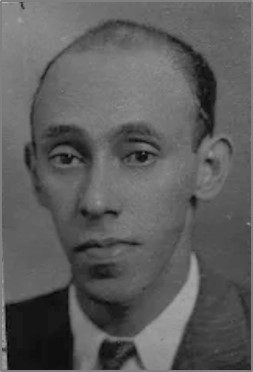 Biography
Cortina Pérez, Armando AfroCuban; No prior military service; Truck Driver; Domicile New York; No Party Affiliation; Arrived in Spain February 11, 1937; Served with the XV BDE, Lincoln BN; Stated that he was, "simply doing his antifascist duty;" Wounded at Jarama; Spoke English and Spanish.
---
Sources: Americans; Instituto de Historia de Cuba, Registro General, 26.40.21/87, Photograph; as of June 5, 1963 whereabouts unknown; Alfonso Bello and Pérez Díaz.
---
Photograph: Armando Cortina Pérez, Albacete #150, undated, CEDOBI.