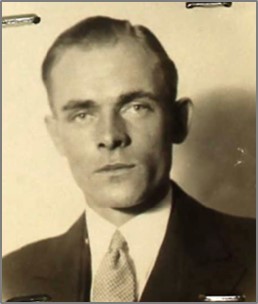 Biography
Craig, Curtis Kurt Erich b. July 5, 1907, Germany, Naturalized District Court US, Brooklyn, NY, June 20, 1933; German American; Married; Seaman; Received Passport# 471299 on August 18, 1937 which listed his address as 633 Gardent Street, Hoboken, New Jersey; Sailed September 11, 1937 aboard the Berengaria; Arrived in Spain via Massanet on October 8, 1937; Served with the XV BDE, Lincoln-Washington BN; Returned to the US on October 25, 1938 aboard the Ile de France; Worked on Executive Line ships from the 1930's to 1950, in 1951 made 3rd Officer on the SS Constitution and appears to have stayed on this ship until he retired; After retiring he bought a fishing boat and captained charter fishing for Bluefin outside of Port Orange, Florida; d. October 31, 1970 in Port Orange, Volusia County, Florida.
---
Source: Sail; Scope of Soviet Activity; Figueres List; XV BDE; RGASPI. RGASPI Fond 545, Opis 3, Delo 453- "Canad-Amer. Arrivan, 27/9/37". Code A1
---
Photograph: Curtis Craig from his 1933 Application for Seaman's Protection Certificate, L-W Tree Ancestry.