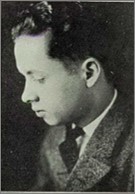 Biography
Kelly, David Gillis b. April 20, 1903, Johnstown, Pennsylvania; POW; Father Francis Edward "Frank" Kelly (1863-1924), mother Rose Louisa Blimmel (1869-1953); Single; Artist; CP 1935, membership director; Received Passport# 476206 on September 14, 1937 which listed his address as 639 Tioga Street, Johnstown, Pennsylvania, and 410 (110) Madison Avenue, NYC; Sailed October 2, 1937 aboard the Georgic; Arrived in Spain via Espolla on October 15, 1937; Served with the XV BDE, Lincoln-Washington BN; Rank Soldado; Reported MIA Retreats, Gandesa; Captured; Exchanged April 22, 1939; Part of the "Undercrust" in San Pedro de Cardenas; Returned to the US on May 10, 1939 aboard the Ile de France; WWII Merchant Marine; Opened a florist shop with fellow veteran and partner John George "Jack" Mail (1909-1957); One of several LGBT volunteers; d. April 1982, New Hope, Pennsylvania.
---
Siblings: brothers Francis Edward Kelly, Sr. (1894-1964), Joseph Clement Kelly (1896-1980), John Kelly (1899-?), sisters Mary Florence Kelly (1891-1966), and Aline Catherine Kelly (1901-1974).
---
Source: Sail; Scope of Soviet Activity; BN 58 Retreats; Cadre; Figueres List (under David, Kelly); POW, L-W Tree Ancestry.  Code A
---
Photograph: David Kelly, 1922 yearbook photograph.