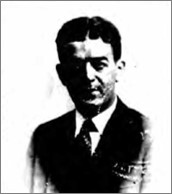 Biography
Nieder, David Louis b. September 17, 1901, Seattle, Washington; Father Michel Nieder (b. in Austria, to the US 1894,1868-?), mother Rebecca (Berger) Nieder (1867-?); Single; Seaman; CP 1935, unit secretary; Received Passport# 367478 on February 15, 1937 which listed his address as 356 West 34th Street, NYC [a YMCA] (3423 Kleikitat Avenue, Seattle, Washington); Sailed February 20, 1937 aboard the Ile de France; Arrived in Spain on March 7, 1937; Attached to Auto Park on March 17, 1937; Served as Responsible of Transport at Almeria until June 10 when Germans bombed the city (7 trucks wrecked and four drivers killed); Garibaldi BN at Guadalajara from June 28 to July 28; In hospital from July-September 1937 for yellow jaundice; Transport at Murcia as a driver; Returned to the US on September 21, 1938 aboard the Ile de France; d. January 17, 1986, San Francisco, California.
---
Siblings:  brothers Mandel Neider (1891-?), Marry A. Neider (1896-?), and sisters Annie Neider (1893-?), Sarah Neider (1906-1957).
---
Sources:  Sail; Scope of Soviet Activity; Cadre; RGASPI Fond 545, Opis 6, Delo 954, ll. 10-11 (Letter requesting repatriation October 20, 1937); L-W Tree Ancestry. Code A
---
Photograph: David Louis Nieder, Passport Photograph, 1924, L-W Tree Ancestry.