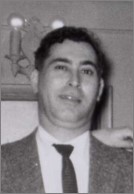 Biography
Weiss, Harry Nathan
b. May 21, 1914, NYC; Father Benjamin Weiss (1888-1963), mother Theresa Segall (1886-1953); Single; CP 1937; Driver; Received Passport# 363958 on January 27, 1937 which listed his address as 8762 117th Street, Richmond Hill, Queens, New York; Sailed February 6, 1937 aboard the
Paris
; Arrived in Spain on February 17, 1937; Served with the 2nd Squadron of the 1st Regiment De Tren; Returned to the US on October 9, 1938 aboard the
President Roosevelt
; WWII US Army, enlisted November 23, 1943, served in the 30th Infantry Division, 117th Regiment, Co. M, rank Private First Class; Went ashore on Omaha Beach on D-Day, received the Bronze Star and Purple Heart; Married Ethel Brodsky (1918-1995) in 1948; d. November 23, 1963, NYC, buried in Long Island National Cemetery.
---
Siblings:
brothers Leslie Weiss (1915-1953), Edward Arthur Weiss (1919-1988), Austin Weiss (1925-1986), sisters Ethel Weiss (1912-1977), Anne Weiss (1924-1994).
---
Sources:
Sail; Scope of Soviet Activity; Cadre; L-W Tree Ancestry; Find-a-Grave #2849437. Code A
---
Photographs:
Harry Nathan Weiss, Family Photograph April 1956; and below undated from Find-a-Grave.
---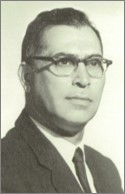 c