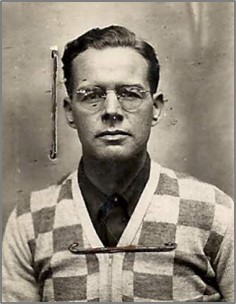 Biography
Pacey, Donald William Robins
. b. November 10, 1905, Sheerness, England, to Canada at age 16; English; Father George Pacey, Mother Ellen Mullen Pacey; Married to an American woman, separated, one daughter; Worked as a cowboy; Domicile Kansas City, Missouri and Dayton, Ohio; Socialist, IWW; Served with the XV BDE, Lincoln-Washington BN; WIA February 1938; Later contracted typhoid and spent remainder of his time in Spain in hospital; Returned to England from Spain to recuperate in his family's home; Returned to the US on September 10, 1938 aboard the
Paris
; Married Marjorie Elsbree a nursery school teacher and moved to upstate New York; Owned a sheep farm and managed other farms; Three children Hugh, Jane (Chaleff) and Mary; Lived in Virginia from 1954 to 1967; d. March 21, 1978, in San Francisco, California while visiting his daughter Mary.
---
Sources:
RGASPI; Biographical sketch from family.
---
Photographs:
Donald William Robins Pacey from his VALB Membership book no. 0577, In a hospital in Spain 1938 with Adolpho Cuyas Boera, Seated on steps in Preston Hollow, NY in 1947, and Riding "Pin Ears" circa 1929, all photographs from the Pacey family.
---