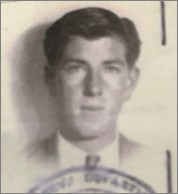 Biography
k-Male, Douglas Wayne
. ("Dud", Mayle); b. January 13, 1916, Dover Township, Athens County, Ohio (Kentucky); Father Elisha Wallace Male; Mother Susan Evelyn Moore; Single; Seaman; YCL 1936; Received Passport# 29142 , San Francisco series, on June 5, 1937 which listed his address as 1060 Fell Street, San Francisco, California (1804 Bush Street, San Francisco, CA); Sailed July 3, 1937 aboard the
Berengaria
; Arrived in Spain via Setcases on July 21, 1937; Served with the XV BDE; WIA Belchite; Killed in action April 3, 1938, Gandesa, during the Retreats.
---
Sources:
Scope of Soviet Activity; Cadre; Figueres List; ALBA 223 Douglas Wayne Male Papers. Code A
---
Biography:
"Douglas Wayne Male was born in Kentucky and was living in San Francisco in 1937 when he left for Spain to volunteer in the Spanish Civil War. He was then 23 years old. He sailed to Europe on the Berengaria on July 3, 1937, arriving in Spain on July 24th. Lists in the International Brigade Archives describe him as a seaman, single and a member of the Young Communist League from 1936. He died at Gandesa in April 1938. He corresponded regularly with his sister and brother-in-law, Lee and Sam Kutnick, and signed most of his letters from Spain with the nickname 'DUD.'"~ Courtesy Tammiment Library, NYU, may contain errors.
---
Photograph:
Passport photograph.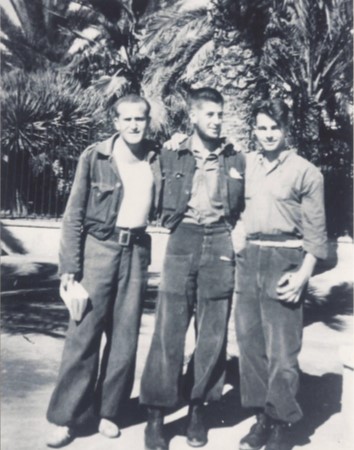 Ed Lending, Doug Male, and Bob Steck in hospital after Belchite, Ed Lending Collection.