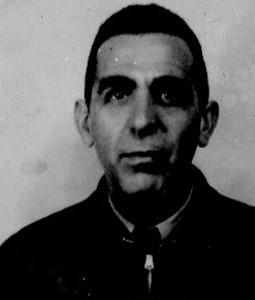 Biography
Vogel, Sydney Leon. Dr.
(Sidney); b. April 28, 1904, NYC; Jewish; AMB; Father Heinrick Vogel, mother Louise (Monto) Vogel; No previous military experience; University of Michigan, studied in Germany for one year and graduated from Medical School 1927; Married; Doctor; CP March 1937, Spanish CP 1938, International Labor Defense; Received Passport# 414723 which listed his address as 329 W. 85th Street, NYC; Arrived in Spain on May 12, 1937 or May 29, 1937; Served in the Medical Services; Hospital Caso Rojo (Du Bois) in Murcia one year; Helped in the evacuation of the Catalan zone on April 18, 1938 and transferred to Santa Coloma and Mataro; Appointed Director of Mataro Hospital August 4, 1938; Rank Captain; Returned to the US on February 21, 1939 aboard the
Ile de France
; Spoke English and German.
---
Sibling:
brother Lester Vogel, sister Anne Vogel.
---
Sources:
RGASPI Fond 545, Opis 6, Delo 1007, ll. 5-31; L-W Tree Ancestry. Code A
---
Photographs:
Dr. Vogel in Spain RGASPI Fond 545, Opis 6, Delo 1007; and in Murcia, November 1937. Photograph from F. Martin Papers, Box 6, Folder 82, Abraham Lincoln Brigade Archives, Tamiment Library, New York University.
---