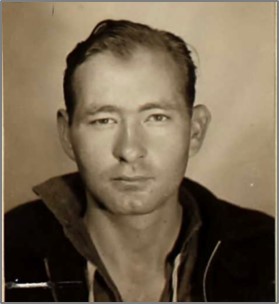 Biography
Vail, Earl Frederick
b. April 2, 1910 (1909), Archer, Iowa; CoB; Father Frank Tracey Vail, Mother Ruth Tirza Kelley Murch; High School education; Prior service US Marines served in Shanghai, China in the late 1920s; Single; Seaman (International Seaman's Union; NMU); CP 1937; Received Passport# 396885 on April 2, 1937 which listed his address as General delivery, Baltimore, Maryland, and 4590 Spryten Dyvil (Spuyted Duyvil), New York; Sailed May 1, 1937 aboard the
Britannic
; Arrived in Spain on May 30, 1937 after surviving the sinking of the
City of Barcelona
; Attached to the Albacete Auto Park on June 1, 1937, served as Driver and Paymaster; Transferred to Service Company Tarazona on November 2, 1937, while assigned he briefly deserted but voluntarily returned; On April 12, 1938 transferred into the XV BDE, Lincoln-Washington, MG Co.; Rank Soldado; Served at Ebro Offensive; Noted as being continually drunk at Auto Park, sent to Tarazona for training to go to the front, deserted but voluntarily surrendered himself and was returned to Albacete and sent to Tarazona; Jailed for intoxication October 1937 and July 1938 received 4 and 9 day sentences of confinement; Served at Ebro Offensive from July 25 to August 13, 1938; In hospital on three occasions December 28, 1937 Cueva le Petet, August 14, 1938 Hospital Militar no. 1 in Barcelona and August 29, 1938 Moya; Returned to the US on December 20, 1938 aboard the
Ausonia
; WWII Merchant Marine; Married Gladys Mallon in 1942, divorced, one daughter; d. July 3, 1985, Yolo, Yolo County, California, buried in Woodland Cemetery, Woodland, Yolo County, California.
---
Siblings:
Brother Edwin, Half-Sister Muriel.
---
Sources:
Sail; Scope of Soviet Activity; Cadre; Pay; RGASPI Fond 545, Opis 6, Opis 6, Delo 849, ll. 6, Special List for Personnel Service, Deserters Who Are Now in Spain, January 16, 1938; Opis 6, Delo 1005, ll. 1-5; Good Fight C; Iowa Research; L-W Tree Ancestry; Find-a-Grave# 87797278 (No Marker). Code A
---
Finding My Father
by Shirley J. Vail,
The Volunteer Blog
, September 10, 2018
---
Photographs:
Earl Vail Application for Seaman's Protection Certificate 1935;  Earl Vail and wife on their wedding day in 1942;
and Tentative in Spain.
---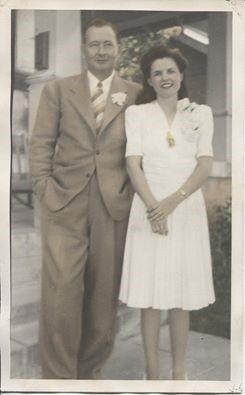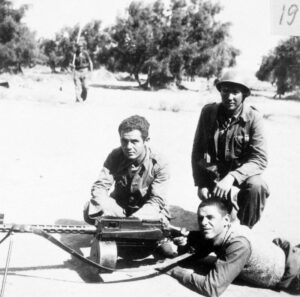 c