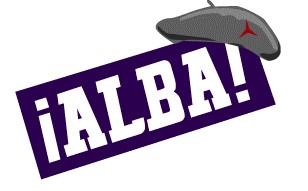 Biography
Rogalla, Edmon John. (Royalla, Edmond Regalla); b. September 16, 1909, Winona, Minnesota; Polish American; Father John Joseph Rogalla (1883-1918), mother Agatha Prondzinski Rogalla(1888-1918); US Army, 1932-36, Private First Class; Single; Cook; CP July 1936; Received Passport# 365486 on February 4, 1937 which listed his address as (260 Mankato Avenue), Winona City, Minnesota; Sailed February 17, 1937 aboard the President Roosevelt; Arrived in Spain on March 12, 1937; Served with the XV BDE, Lincoln-Washington BN, Co. 3; Rank Soldado; Sent to hospital in April for unspecified illness, was operated on in Universidad Hospital Murcia and spent five months recuperating; Reported WIA on March 10, 1938, and was sent to hospital; Indicates that he deserted on March 11, 1938 and was sent to Castell de Fels, at the end of March he was in Villa Elvira in Benicasim; Returned to the US as crew aboard the Manhattan on November 24, 1938, joined the ship on November 18, 1938 in Havre; Married Apollonia Germaine Losinski (1918-2010) on January 10, 1940 in Winonona, MN, daughter Beverly Martha Rogalla (1939-1987); d. November 10, 1995, Cudahy, Milwaukee, Wisconsin, buried in Wood National Cemetery, Milwaukee, Wisconsin; Spoke English and Polish.
---
Siblings: brothers Leo Francis Rogalla (1913-1993) and Roman Florian Rogalla (1915- 1969, sisters Marcella Martha Rogalla (1911-1918) and Lucille Josephine Rogalla (1917- 1999).
---
Sources: Scope of Soviet Activity; Cadre; BN 58 Retreats; RGASPI Fond 545, Opis 6, Delo 974, ll. 14-17, includes SIM report on desertion dated September 28, 1938; and letter dated March 20, 1938 requesting repatriation; L-W Tree Ancestry.