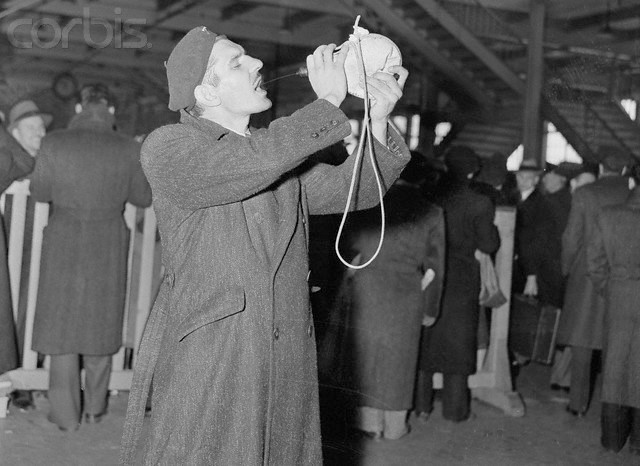 Biography
Horan, Edward M (Palega, Edward; Lasky, Edward; Horan); b. July 10, 1910, Chicago, Illinois; Father Martin Palega, mother Hetee Janicka; Single; Cook and Waiter; IWW; CP 1937; Received Passport# 471895 which listed his address as 2159 Caton Street, Chicago, Illinois (3822 S. Albany Street, Chicago, Illinois); Sailed September 25, 1937 aboard the Laconia; Arrived in Spain via Massanet on October 8, 1937; Served with the XV BDE, Lincoln-Washington BN; Rank Soldado; Reported MIA Retreats; Accused of desertion; Returned to the US on December 15, 1938 aboard the Paris; Married Caroline Gardner (1907-1999) on July 19, 1941 in Chicago, daughter Mary Caroline Cooper and son Charles G. Horan; WWII US Army Air Corps enlisted on September 21, 1942 discharged November 23, 1945, reenlisted in the Air Force October 25, 1950 and discharged July 11, 1955; served in WWII and Korea, retired in 1955; d. July 10, 1988 in Hamburg, Arkansas, buried in the Hamburg Cemetery.
---
Sources: Cadre; Figueres List; XV BDE; BN 58 Retreats; RGASPI Fond 545, Opis 6, Delo 51, ll. 26-33; Obituary Baxter Bulletin, July 13, 1988; L-W Tree Ancestry; Find-a- Grave # 126097725. Code A
---
Photograph: Edward Palega (Horan) returns on the Paris December 15, 1938 Corbis.