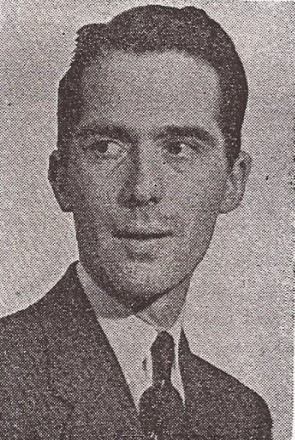 Biography
Robinson, Edward. ("Frenchy"; Louis Figueroa; Fuguero); Longshoreman (ILA); b. April 24, 1910, NYC; Passport issued under Louis Figuero or Figueroa, #358667; Sailed December 26, 1936 aboard the Normandie; Returned to the US (under Figuero, Louis) on August 1, 1937 aboard the DeGrasse; d. June 1988 (September 1984), NYC.
---
Sources: Ross; L-W Tree Ancestry.
---
Photograph: Edward Robinson. True Americans.