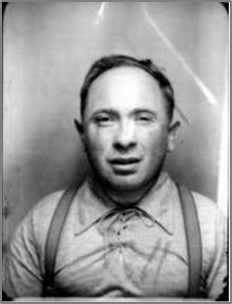 Biography
Wagner, Erwin Everett (Wergles, Ervin; Wagner, Everett); b. December 1, 1900 Yonkers, New York; Polish American; Jewish; Attended Columbia University where he studied Economics and History; Single; Seaman; CP Functionary; CP 1929; No Passport issued, traveled on a Seaman's Certificate; Domicile 111 West Burnside Street, Portland, Oregon (Yonkers, New York); Arrived in Spain via Massanet on January 28, 1938 (June 20, 1937) (jumped ship to enter Spain); Served with the Service Sanitaire; XV BDE, Lincoln-Washington BN; Rank Soldado; WIA March 10, 1938, Belchite; d. 1970(?).
---
Sources: Scope of Soviet Activity; BN 58 Retreats; Figueres List; RGASPI; Ross collection VALB Memorial Tribute, December 6, 1970.  Code A
---
Photograph: Erwin Wagner in Spain, RGASPI Fond 545, Opis 6, Delo 1008.