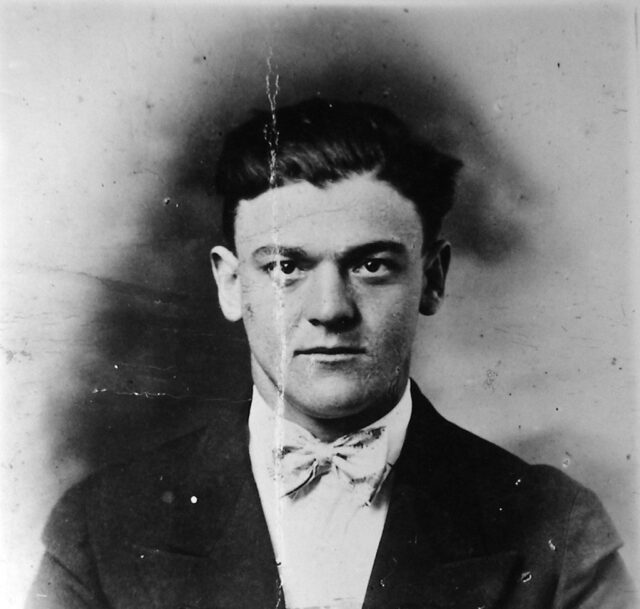 Biography
Fonda, Guerrino (Guillermo, Guillermo Farnes, Farnes Malo); b. April 8, 1904, Oiran/Pirano, present-day Slovenia; To the US 1931; South Slav; Father Antonio Fonda, mother Caterina (Bucevaz) Fonda; Maritime worker; Domicile NYC; Anarchist and Comunista; Sailed December 26, 1936 aboard the Normandie; Served with the XV BDE, Lincoln BN; Was among the IB who volunteered to fight in rear guard action in Catalonia; Crossed into France and returned to the US on June 8, 1939 aboard the Washington; He was barred from re-entry into the US and was deported on December 8, 1939 aboard the Santa Clara.
---
Sources: RGASPI; CPC; Anarchist; South Slav; Italian; Zimmerman; La Spagna Nel Nostro Cuore; Italian-American Volunteers From Istria and The Slovenian Hinterland of Trieste, From Appendix E in John Peter Kraljic's The Croatian Community In North America and the Spanish Civil War; La Spagna Nel Nostro Cuore.
---
Photograph: Guerrino Fonda, undated, Photograph Italian State Archives courtesy Zimmerman.