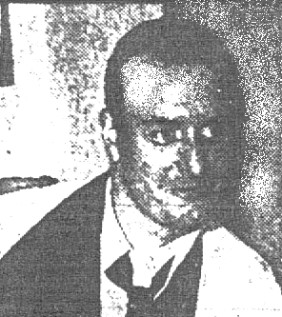 Biography
Heagney, Frank Aloysius (Heaguy); b. August 29, 1909, Atlantic City, New Jersey; Served in the US Army 13th Engineeers, 4 months; Single; Laborer and Seaman (NMU); Received Passport# 489713 (2942) on December 18, 1937 which listed his address as 1628 Illinois Place, Atlantic City, New Jersey; Sailed December 24, 1937 aboard the President Roosevelt; Arrived in Spain via Massanet on January 6, 1938; Served with the XV BDE, Lincoln-Washington BN; Incorrectly reported KIA March 10, 1938, Caspe, Retreats; Returned to the US on August 28, 1938 aboard the De Grasse; WWII US Army 15th Engineers, Company F, Rank Private, non-combat unit due to SCW injuries; d. August 18, 1960, buried in Beverly National Cemetery, Beverly, Burlington County, New Jersey.
---
Sources: Sail; Scope of Soviet Activity; BN 58 Retreats; Figueres List; RGASPI [listed as kia March 10, 1938], RGASPI Fond 545, Opis 6, Delo 551, ll. 80 (noted as Canadian); Bergen Record, August 30, 1938; 1942 letter to The Pilot; L-W Tree Ancestry; Find-a- Grave#117000957. Code A
---
Photograph: Frank Heagney. Photograph from the Atlantic City, NJ Union, August 31, 1938.