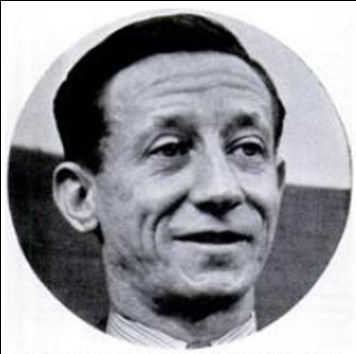 Biography
Lord, Frank Ives Frederick
. (Ivis, Frederic); b. April 18, 1897, Manitowoc, Wisconsin; Pilot; Prior service as a Pilot for Royal Canadian Flying Corps, achieved the status of Ace, flew with White Russians, later as a mercenary in Mexico and Central America; Mercenary pilot; No party affiliation; Received Passport# 6788 New York series on November 10, 1936 which listed his address as 45 Tiernan Place, NYC; Served with the Republican Airforce, as a bomber pilot, Flew Potez 54's; Returned to the US in late 1937 or early 1938; d. July 21, 1967, Apple Valley, Ohio.
---
Sources:
Scope of Soviet Activity; (article and photograph)
Daily Worker
, September 9, 1937; John Carver Edwards,
Airmen Without Portfolio
, Westport, Connecticut: Praeger, 1997. Code A
---
Photographs:
Frederick Ives Lord. Clipping.
Life Magazine
; clippings, 2nd includes Hilair du Berrier, Lord and Eddie Schnieder in Paris after leaving Spain. Frederick Ives Lord. Veterans of the Abraham Lincoln Brigade Photograph Collection; ALBA Photo 15; Series I Photographs 1930s- 1990s, Box 2, Folder 45. Tamiment Library/Robert F. Wagner Labor Archives. Elmer Holmes Bobst Library, 70 Washington Square South, New York, NY 10012, New York University Libraries.
---