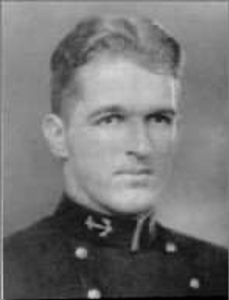 Biography
Tinker, Frank Glasgow, Jr.; b. July 14, 1909, Gueydan, Louisiana; Pilot; Graduate of the US Naval Academy at Annapolis, BS 1933; After graduation was unable to find a posting within Naval Aviation, moved to the Army later back to the Navy where he flew seaplanes from the cruiser San Francisco; Single; Pilot (unemployed); No party affiliation; Traveled to Spain on a Spanish passport under Francisco Gomez Trejo; Domicile 214 Shotgun Terrace, Dewitt, Arkansas; Sailed on the Normandie; Arrived in Spain on January 3, 1937; Served with the Republican Air Force, pilot with La Calle Squadron; Returned to the US on September 2, 1937 aboard the Champlain; Returned on US passport 1722, Paris series, issued August 25, 1937; d. June 13, 1939, Little Rock, Arkansas; Committed suicide, buried in De Witt Cemetery, De Witt, Arkansas.
---
Sources: Scope of Soviet Activity; USSDA 2:0985, 61:0055; Find-a-Grave# 46122295; Frank Tinker, Some Still Live; John Carver Edwards, Airmen Without Portfolio, Westport, Connecticut: Praeger, 1997. Code A
---
Photograph:
Frank Glasgow Tinker from his yearbook, Naval Academy.