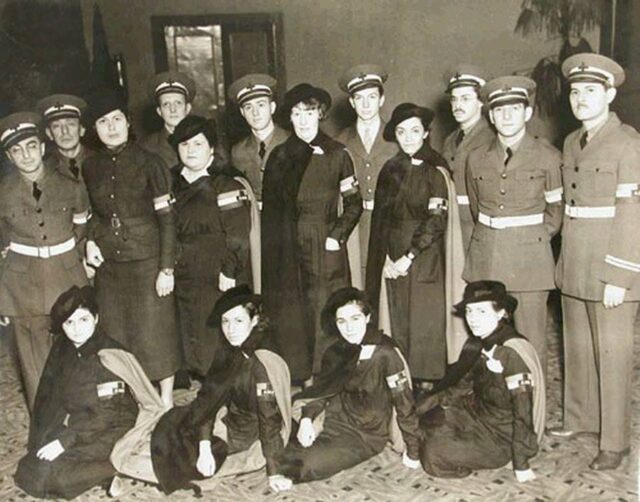 Biography
Martin, Fredericka Imogen. b. June 2, 1905, Cooperstown, New York; AMB; Parents Frederick A. Martin and Lydia C. Pennington, her father was killed in an accident before her birth, her mother re-married (George Wilbur circa 1909); Attended nursing school through Christ Hospital in Jersey City, New Jersey in 1925; Divorced (married Arthur Skakes on November 8, 1922, divorced and Married Alexander Cohen in 1929, this second marriage also ended in Divorce circa 1935); Nurse (Night Superintendent at Crotana Hospital in NYC; Received Passport# 165993 on February 15, 1935 which listed her address as 46 Copper Square, NYC; Sailed January 16, 1937; Travelled with AMG Group #1; Served with the Medical Services as Chief Nurse and administrator; Helped open El Romeral hospital, later moved to Tarancon, and in April opened the American Hospital at Villa Paz; Returned to the US on January 26, 1938 aboard the Aquitania; Conducted a nationwide fund raising tour; In 1941 she was working in Greenbelt, Maryland on the construction of a planned community, there she met and married Dr. Samuel Berenberg, who was the Director of Public Health in Greenbelt; They moved to work and study with the Aleuts on the St. Paul Island in the Bering Sea off the Alaskan coast, where their daughter Tobyanne was born in 1941; Threats of a Japanese invasion forced Frederick and her daughter to leave the island and they moved to Seattle; Her marriage to Berenberg ended in divorce in 1950; Fredericka and her daughter moved to Mexico in 1950 where she lived as an expatriate until her death; d. October 4, 1992, Guadalajara, Mexico; Fredericka Martin began research for a book on the Medical Services of the International Brigades and the American Medical Bureau but was unable to complete the manuscript before her death; These records are now housed in the ALBA collection at NYU.
---
Siblings: step-brother George Wilbur, Jr.
---
Sources: Sail; Scope of Soviet Activity; ALBA 001 – Fredericka Martin Papers; ALBA PHOTO 001 Fredericka Martin.  Code A
---
Photograph: First AMB Group, Fredericka Martin standing center.
---