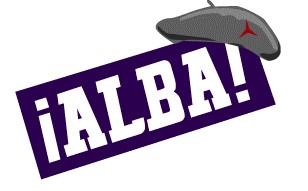 Biography
Leiviska, George Henry. b. July 11, 1911, Atlantic Mine, Michigan; Finnish American; Married (Single); Carpenter and Clerk; CP 1932; Received Passport# 378003 on March 24, 1937 which listed his address as 465 East Pino Street, and 480 E. Norrie Location, both Ironwood, Michigan (Route #1 Hurley, Wisconsin); Sailed April 21, 1937 aboard the Queen Mary; Arrived in Spain on May 13, 1937; Served with the XV BDE, Washington BN, MG Co., Plana Mayor, remained during merger; Lincoln-Washington BN, moved to an infantry company; Served at Brunete, Quinto, Belchite, and Teruel; WIA during Retreats, became shell shocked; Last unit Lincoln-Washington BN, Plaza Mayor, Rank Soldado, Ebro Offensive; Returned to the US on November 5, 1938 aboard the President Roosevelt; d. October 29, 1981, New Mexico.
---
Sources: Sail; Scope of Soviet Activity; Cadre; Pay; Washington; RGASPI; Finnish; Harriman, MPE; (obituary) The Volunteer, Volume 4, No. 1. Code A
---
Biography: George Henry (Heikki) Leiviska was born in Atlantic Mine, Michigan on 11 July 1911. His father, Heikki Urho (Henry George) Leiviska was a copper miner who had immigrated from Kestila in northern Finland in 1901. His mother, Josephine Rose Torvinen, was born to Finnish immigrants in Hancock in 1891. George was the eldest of 8 children. During the Depression, George spent time riding the rails and working in lumber camps in Idaho. By 1935 he had joined the Youth League of the Communist Party in northern Michigan.
On April 21 1937, George embarked on the Queen Mary to join the struggle of the Spanish Republicans against the forces of fascism. He has recounted battles as a machine gunner at Belchite and Quinto in the book, Our Boys in Spain.
Wounded in his shoulder in 1938, George recuperated in Barcelona and, when the Spanish government dismissed the International brigades, George left Spain for New York City. There he met Sylvia Helmi Stark, at the Finnish Club. She was born in Finland and raised on a farm in New Hampshire and  helped him regain his health. They were married in 14 April 1941 and moved to Detroit where George worked as a tool and dye maker for the car industry. During the McCarthy era, he was constantly pursued by the FBI for his communist affiliations. Having to work at small, independent shops, George was frequently laid off in the off-season. When that happened, he and his wife and young daughter, Georgia (b. 1945), frequently went for part of the year to Florida.
George and Sylvia became members of the Detroit Finnish Cooperative Summer Camp Association founded in 1925 on 100 acres at Loon Lake, outside of Detroit, and Sylvia eventually bought a house there to raise her daughter. The marriage suffered and they were divorced in 1965.
George had always read widely and, in his retirement, wrote a column for many years for the Tyomies-Eteenpain, the Finnish-American socialist workers' paper.  His column, Scuttlebutt, under the pseudonym Tossu, ran from c. 1975-1981, and was always insightful and entertaining. He was very much a reconteur.
In his later life, George met and married Helen Kruth, the widow of Communist and Spanish Civil War veteran, Mito Kruth.
George died in New Mexico in 1981. Dennis Rahkonen wrote George's Memoriam in the Tyomies in 1981: "George Leiviska was eminently likeable, possessing a finely-honed sense of humor which he used in conjunction with his ample writing talent to produce the "Scuttlebutt" columns that so deftly assailed monopoly capitalism's foibles and failings….George Leiviska was a peaceful man, who became a soldier…because his conscience told him that his help was needed in a necessary fight half the world away."
Vale y ¡Salud, mi padre!
Georgia Leiviska Phillips, daughter