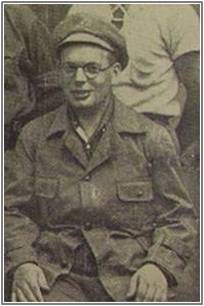 Biography
Bernstock, George Isaak b. April 14, 1895, Toronto, Ontario; Family moved to London, England and Bernstock was there until 1906 when he moved to the US; Canadian American; Father Peter Bernstock, mother May Swartz; 3 years prior military service; Single, possibly separated; Married Elsie Croutch (1900-?) January 21, 1919, York, Ontario, Canada; Moved to the US in 1920; Machinist; CP 1932 (1933) and CP of Canada 1933; Domicile Ohio; Sailed February 17, 1937 aboard the President Roosevelt; Arrived in Spain on March 14, 1937; Served with the Service Sanitaire; Returned to the US on October 1, 1938 aboard the Paris; Held as a Canadian for special inquiry but by the 13th, they had found his prior crossing record in 1920; He went home to his prior landlord in Cleveland; Married Hannah Feinstein (21906-1997) on August 24, 1941 in Cuyahoga, Ohio; d. April 22, 1983, Cleveland, Ohio; buried in Mount Olive Cemetery in Solon, Ohio.
---
Source: Americans; RGASP Fond 545, Opis 6, Delo 542 (name only); Canadian; L-W Tree Ancestry; Find-a-Grave #194466319.
---
Photograph: George Bernstock from a group photograph, Ohio Boys Fighting for Democracy in Spain.