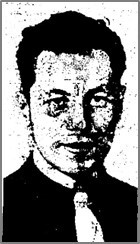 Biography
Zlatovski, George Michael
(Michaels, George) b. September 18, 1910, Kiev, Russia; Russian American; AMB; Studied Engineering at the University of Minnesota; Married Kathleen O'Brien on June 15, 1937; Engineer; YCL 1937; Received Passport# 442202 on June 14, 1937 which listed his address as 124 West 12th Street, NYC (Duluth, Minnesota); Served with the Medical Services in Spain as a clerk in Albacete; Returned to the US on March 29, 1938 aboard the
Normandie
; WWII US Army, Intelligence as a Warrant officer, joined in 1942; d. 2004 (?).
---
Sources:
Scope of Soviet Activity; Cadre; George Zlatovski Papers, Immigration History Research Center, College of Liberal Arts, University of Minnesota, Archive, IHRC2913; University of Minnesota Library, 0229 Lionel Davis Collection: Autobiography of George Zlatovski titled "An Anti-Hero of Our Times" 179pp. bound, unpublished, ca. 1960, in the Nathan and Theresa Berman Upper Midwest Jewish Archive [not confirmed same individual].
---
Photographs:
George Zlatovski circa 1948,  and below in 1957.
---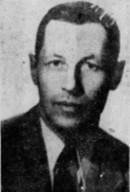 a