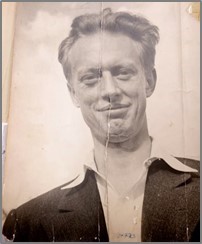 Biography
Zoul, George (Zoule); b. November 27, 1908, NYC; Czechoslovakian American; Father Vincent Zoul, Mother Mary Zoul; Divorced; Received Passport# 355923 on December 4, 1936 which listed his address as 420 East 18th Street, NYC; (Returned on emergency certificate No. 1, through parents, address 166 State Street, Brooklyn, NY); Sailed December 26, 1936 aboard the Normandie; Served with the XV BDE, Lincoln BN, Jarama, may have transferred to the Dimitrovs; Return to the US on September 13, 1937 aboard the Caledonia; WWII enlisted in the Canadian Army on June 18, 1940, Served with the 4 Field Ambulance, RCAMC, ambulance driver, Private; Appears to have deserted and stowed away aboard the Panamanian ship SS Csarda, when threatened with arrest he drowned while attempting to swim to Spain with a lifevest; d. July 20, 1941, drowned off coast of Gilbralta, buried in the North Front Cemetery, Gibraltar.
---
Sources: Sail; Scope of Soviet Activity; USSDA 349A.113, 39417.113 (death); L-W Tree Ancestry (Marriage License #2097, Married Gertrude Maslow on January 27, 1931, Manhattan, NY; 1925 census was 16 living with father and mother and was working as an errand boy); VALB Office File; L-W Tree Ancestry; Find-a-Grave # 18484887. Code A
---
Photograph: George Zoule [Zoul]. Veterans of the Abraham Lincoln Brigade Photograph Collection; ALBA Photo 15; Series I Photographs 1930s-1990s, Box 3, Folder 97. Tamiment Library/Robert F. Wagner Labor Archives. Elmer Holmes Bobst Library, 70 Washington Square South, New York, NY 10012, New York University Libraries.