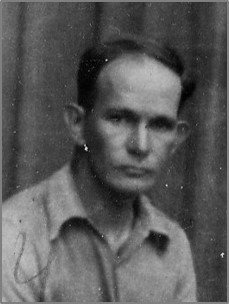 Biography
Gómez Oliva, Ricardo (Alvivia); b. June 9, 1900, Pinar del Rio, Cuba (Oriente); To the US in 1926; Father Manuel Gómez Zalguera, Mother Lucrecia Oliva Montana; One year secondary school, studied Politics and Economics; No prior military service; Single; Metal Worker; Domicile 1413 5th Avenue, NYC, USA; Club Antonio Julio Mella; CPUSA August 1933; Sailed January 5, 1937 aboard the Champlain; Arrived in Spain January 15, 1937; Served with the XV BDE, Lincoln BN Co. 1, Centuria Antonio Guiteras; Later served in a different unit within the Brigade; Rank Soldado; Served at Jarama and Brunete; WIA February 27, 1937 Jarama in chest and leg; Wounded a second time at Brunete on July 20, 1937 and declared inútil; Repatriated; Returned to the US on December 5, 1938 aboard the President Roosevelt; d. October 1974.
---
Source: Cadre (gives arrival as January 14, 1937); RGASPI Fond 545, Opis 6, Delo 585, ll. 138, Cubanos, October 25, 1938 (Repatriated); Opis 6, Delo 594, ll. 3-8; USSDA 852,221/233; Alfonso Bello and Pérez Díaz; Vera Jimenéz; Alberto More Tabio, "Five Heroes of Cuba Who Fell at Jarama," Daily Worker, April 3, 1937, Clipping.; L-W Tree Ancestry; SIDBRINT.
---
Photograph: Ricardo Gomez Oliva in Spain, RGASPI Fond 545, Opis 6, Delo 594, ll. 3.