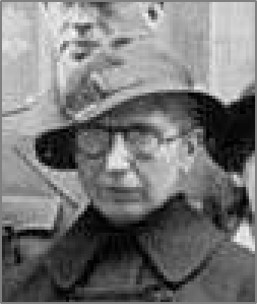 Biography
Berkowitz, Grace (Berlowitz; Barkowitz, Grace); b. May 18, 1887, Minsk, Russia; AMB; Russian American; WWI served as a nurse from October 1, 1917 until July 13, 1919; Honorably relieved from duty August 29, 1919; Single; Nurse; Received Passport# 378162 in March which listed her address as 404 Hart Street, Brooklyn, New York; Served with the Republican Medical Service, Murcia hospital; Returned to the US on May 31, 1938 aboard the Ile de France; d. September 25, 1973, Bronx New York.
---
Source: Scope of Soviet Activity; Repatriation List (5/30/1938, ll. 194); RGASPI.
---
Photograph: Grace Berkowitz, L-W Tree Ancestry.