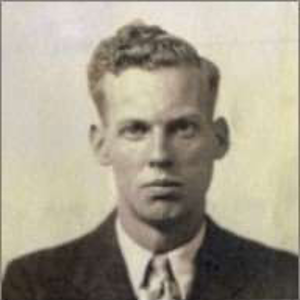 Biography
k-Paine, Granville Walker
. b. January 6, 1915, Everett, Washington; Father Sumner Emmerson Paine (188-1986), mother Margaret Pearl (Walker) Paine (1896-1969); High School education; Single; Assistant manager of an air transport company and Aviator; YCL 1937; Received Passport# 30519, San Francisco series, on July 16, 1937 which listed his address as 1620 Rucker Avenue, Everett, Washington; Sailed July 24, 1937 aboard the
Britannic
; Arrived in Spain via Massanet on August 6, 1937; Served with the XV BDE, Mackenzie-Papineau Battalion; Lincoln-Washington BN, MG Co.; Rank Soldado; Deserted during the Aragon campaign with Ralph Isenberg, Henry Shapiro, and Richard B. de Witt Brown, they stole the Mac-Pap ambulance and were arrested at the French border; Contracted yellow jaundice in Figueras and after cured he was jailed for 30 days then sent back to Brigade; Reported MIA Retreats, Hijar reported in a hospital on April 5 in Consulate response; Rejoined the BN by the Ebro Offensive; Rank Soldado; Killed in action August 13, 1938, died in a cave hospital, Ebro Offensive.
---
Siblings:
Margare Jean Paine (1918-1998), Barbara Anne Paine (1921-2005).
---
Sources:
Scope of Soviet Activity; Cadre; Figueres List; Pay (under Granville, Payne); RGASPI Fond 545, Opis 6, Delo 849, ll. 5, Special List for Personnel Service, Deserters List of Those Now in Spain, January 16, 1938; USSDA 2:0823, 58:0583; Mac-Paps; BN 58 Retreats; Pacific NW; Hank Rubin memoir. Code A
---
Photographs:
Granville Walker Paine, Passport Photograph, 1937 and pre-civil war, from Hank Rubin.
---